Interview with Mr. Cushing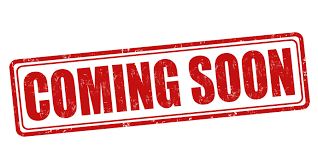 G: What makes you want to come to Bancroft and be a teacher?
Mr. Cushing: I was living overseas in South Korea, and I wanted to come back to New England because it is closer to my family. I'm looking at schools and Bancroft really stood out to me. It's a great independent day school and everyone says nice things about the students. It was at a great location and I like their methodology about how they teach; this is very important to me. It feels good to be close with friends and families, but also finding a fit for where I wanted to be.
G: What do you like here so far?
Mr. Cushing: It is really kind and this is a great community. I like how self-advocating students are. If there is an issue they come forward and they ask for help. That is a really nice thing about Bancroft. The community of people are very welcoming.
G: What did you do before coming here?
Mr. Cushing: So before I came here I was working at international schools. I worked for nine years total at a school in South Korea on Jeju island; it is a south tropical island.
G: I really liked that island, I actually went traveling there and they have really good barbeque.
Mr. Cushing: Yes they are famous for their black pork, famous for mount Hallasan for hiking, and surfing. It was a great place to be. So I did a variety of jobs there, including boarding with house parents, administration… I also worked in China for two years; I worked in Shanghai. I was over in Asia for eleven years.
G: Wow that's like..
Mr. Cushing: Working at Education.
G: I know! It is probably really interesting to work overseas sometimes because you can see the cultural differences.
Mr. Cushing: Yes, that is sort of like a silver lining of working overseas for education. Before I went to Korea, the only other country I've ever been to was Canada. So while working overseas, you get to travel a lot. I got to go to southeast Asia, I got to go to Japan; I got to go to Europe for summer; I got to really see the world. So that was really important because I'm getting the worldly perspective and it ties to a lot of my developing of my classes over here. 
G: What is your favorite book?
Mr. Cushing: Um, so my favorite book, that's tough. It's hard to pick one.
G: Ya I totally understand.
Mr: Cushing: So during my undergraduate I wrote my honors thesis on Jack Kerouac and his process of creating On the Road, and the draft process he went through to get there. So I was looking at his life and how that tied into the development of that book. I think I have the strongest connection to that book because I spent the most time on it and that author. What was the other question?
G: Favorite movie.
Mr. Cushing: Um, favorite movie, that is a really hard one. 
G: I know it is always hard to pick.
Mr. Cushing: I worked at Blockbuster for a while and everyone would always ask what my favorite movie was. I will always say Jurassic Park. Because that was…I don't know…one of my favorites. There Will be Blood is one of my recent favorites and I like Before Sunrise. I like Richard Linklater; he is one of my favorite directors. 
G: So what is one place that you have visited and wanted to return to?
Mr. Cushing: I really want to go back to Nepal. I've been there twice now, once with tenth grade students and we helped to paint a school in the little village. I would like to go back to that village one day and see how it has developed. I also went back with a couple friends. The mountains there were so dramatic and there was some hiking there. There are always some little tea houses. I would like to go on a longer track there just to get to know the country more, to know the people more, to see more of it. I always come back with changed perspectives and feeling more of a fuller person. 
G: Yes of course. So do you hike there?
Mr. Cushing: Yeah. The way I've done it is that there are all these kinds of companies that you can hire and you can sort of develop your own track you can go on. So depending on where you want to go and what the level is, they will take you. For harder hikes especially, you need to hire a guide, and you can even hire people that carry your bags. I prefer to carry my own gear. 
G: I read about lots of stories from hikers who went to climb mountains, especially during snow seasons. Sometimes they get lost and risk their lives. Tour guides are definitely necessary. 
Mr. Cushing: Yes it's good to have someone who is familiar with the environment. Last time I went there was a shepherd who knew the mountain quite well with me. We actually saw a snow leopard.
G: That is really rare!
Mr. Cushing: He said he's only seen three in twenty years of experience, so it is a great experience. The mountain is worth exploring as long as you are careful with falling snow.
G: Thank you so much for sharing. Have a great day!
Mr. Cushing: You as well!