Goodbye to Ms. Sigismondi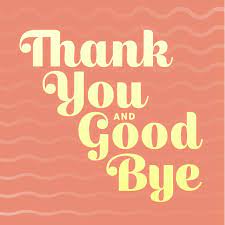 Dear Ms. Sigismondi, 
…is leaving, were the words I couldn't believe when I first heard. I couldn't figure out how to respond, except by writing your farewell letter. Even so, my words by themselves are inadequate to describe how saddened we were to hear of your departure. Ms. Sigismondi, you were not just another teacher in our Upper School, but you were a trusted friend, a strong supporter, and one of the best educators here. Despite having only been a part of your freshman class, I don't think there are enough words to describe the extraordinary person you are.
The moment I stepped into your classroom for my first English class at Bancroft, Justice, Power, and Revenge, I felt my nervousness ease when I saw your genuine smile greeting my class and me. We played Kahoot in our first class to get to know each other, and stretch ourselves to become not only members of a classroom, but friends. In addition to your love for the Yankees, I also learned about your interest in true crime. After leaving that classroom, I felt like I had gotten to know you not only as a teacher but also as a person to talk to, someone to laugh with, and found you to be someone who wanted to get to know her students on a personal level so that you could tailor your classes to meet our interests and needs.
Among my most helpful teachers, you were certainly one of the best. For every essay I needed help revising, you wrote tens of comments and suggestions, and for every quiz grade I wasn't satisfied with, you let me retake and learn from my mistakes. Your passion to see success in every one of your students has no end. And your kind words said during those meetings can never be filled up by whoever takes your spot.
Regardless of the day, you always brought a positive spirit to the class, despite the class appearing to be hesitant of participation. Your class was the first time I read Shakespeare. I doubt I would have made it past the first page of The Merchant of Venice without your help. Your encouraging words were instrumental in getting me through the play's reading, and I know I can say the same for the rest of my classmates. You encouraged every student to participate, regardless of whether their answer was "correct" or "incorrect," and you always made room for everyone's reaction or perspective on a subject.
I can confidently say that you have strengthened the Bancroft community. I know I wouldn't be the person, writer, or overall student I am today if you hadn't been my English teacher, confidante, and friend during my first year at Bancroft. I can't thank you enough for your emails of congratulations, whether it was for Scholastic or my birthday. Ms. Sigismondi, it was because of you that I joined Unleashed, and my love of writing stemmed from your classroom. You have left your mark on Bancroft, as most students name you as their favorite teacher on Senior Spotlight, and I know you will be the first on mine when it comes time to my senior year. It has been an honor to get to know you and have the opportunity to be your student. Because of your efforts as a leader, the Bancroft community is what it is today. We are incredibly lucky to have had you at Bancroft for so long, and it will not be the same without you. It's difficult to say goodbye to someone as remarkable as you, Ms Sigismondi, but I want you to know that your teachings will never depart from me. We wish you the best of luck in your future and we hope that you will return to visit the school and the people you have inspired and influenced.
Best, 
Effie & the Bancroft community