A Goodbye to Mr. Cassidy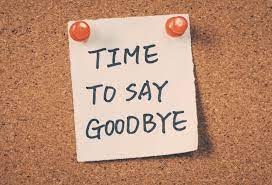 Mr. Trey Cassidy came to Bancroft six years ago. With him he brought his family to the community and a willingness to give his heart to the school. And he has done just that. He has devoted the past few years to caring and improving the lives of every student here, and making sure that Bancroft School will always be a place safe for those daring to learn.
Whether walking through the campus or the hallways of the school, whenever you passed Mr. Cassidy you received a warm smile and welcoming hello. He helped make Bancroft exciting, encouraging and providing a space for the students to be able to grow, explore, dream, and do anything they set their minds to. A lot of the students don't get to see his impact on a day to day basis as his main job is behind the scenes to us. But during our celebrations, when we are brought together as a community, we know the effort he devotes and care he has for us.
There is no doubt that Mr. Cassidy will be missed, but I know he is leaving a strong foundation for both the next Head of School, as well as the future generations of students to come.