Album Reviews with Viky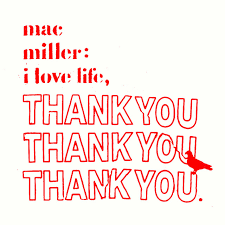 Over the summer and peeking into the school year, a bunchhhh of new music came out. So many albums to the point where I'm still trying to find time to truly listen to them all. BUTTTT I've got some sweet album reviews with juicy opinions on 'em. On today's line up we have Twelve Carat Toothache by Post Malone, Honestly, Nevermind by Drake, I Love Life, Thank You by Mac Miller, and Sorry 4 What by Tory Lanez. 
First up we have Twelve Carat Toothache by Post Malone. Twelve Carat Toothache dropped on June 3, 2022. After listening to the album, its exactly what i expected from him. The album is very melancholic with a few happy songs. This album shows a different side to Post Malone. You get a small glimpse into his life with heartbreaking tracks. Of course, the album has some upbeat tracks but the majority of them are so deep, for example, 'Love/Hate Letter To Alcohol', 'Lemon Tree', 'Reputation', and especially 'Euthanasia'. There are a handful of popular songs in this album that have made their way on the radio like 'I Like You' and 'Cooped Up'. There are very few misses in this album, but my personal favorite song is 'One Right Now.' My overall rating: 7.2/10. 
Our next album is Honestly, Nevermind by Drake. Honestly, Nevermind dropped on June 17, 2022. Personally, I don't listen to Drake too often. He's definitely had some bangers in the past and this album kinda reminded me of old Drake, I kinda like, kinda don't. This album definitely has a slower vibe than his previous album Certified Lover Boy. I LOVE the beats in this album but HATE the lyricism. Drake's lazy songwriting and overuse of autotune brings this album down hard. While the melodies are quite nice, it lacked a genuine depth and emotive feel to them. The album doesn't stick out at all in terms of its overall sound, another basic RnB tracklist that just doesn't suit the era it's trying to define. My favorites from this album were 'Sticky' and 'Jimmy Cooks' (even though 21 Savage carried). The album might grow on me with time but for right now, it's kinda mid. Definitely not one of Drake's best. My overall rating: 3.7/10. 
My personal favorite of the albums today is I Love Life, Thank You by Mac Miller. I Love Life, Thank You dropped on July 22, 2022. When I heard that Miller dropped, I was soooooo happy. It sucks getting into an artist that has passed away knowing you won't get any new music from them, and that's how I was feeling about Miller. UNTIL THIS DAY. I found out that Miller dropped in Aruba and it has to be one of my favorite moments from this summer. The whole thing feels so raw and real. It's so effortless with his flows and rhymes to make so many fun tracks that show Millers true personality. The versatility in his songs with his lyricism was just beautiful in this mixtape. There would be some songs that were super childish and fun while others held a little more meaning behind them and were very sentimental.  'I Love Life, Thank You' has to be one of my favorite songs on the mixtape including 'Love Lost', 'The Miller Family Reunion', and 'Just a Kid'. My overall rating: 9.5/10. 
Our last and final album is Sorry 4 What, by Tory Lanez. Sorry 4 What dropped on September 30, 2022. I just recently got into Lanez and he's been on repeat ever since. And when I heard he recently dropped i just had to check it out. It's not exactly what I expected from him from his previous albums. This album radically differs from his previous one, particularly in terms of sound. Alone At Prom was a more advanced music album with a strong 80s influence. It appeared to be an experiment by Lanez. Sorry 4 What, on the other hand, takes it back to the current decade while keeping an intriguing soundtrack. Among the numerous subjects covered in Sorry 4 What are desire, heartache, destructive relationships, narcotics, and booze. Personally, i prefer the style of Alone At Prom more than Sorry 4 What. He's definitely had better albums in the past. Some songs i did like were 'Sorry 4 What? // LV BELT', 'Y.D.S // Iggy DelDia', 'No More Parties In LA', and 'Sex Songs'. My overall rating: 6.1/10. 
Overall, some pretty mid albums, other than Mac Miller obviously. Had some high expectations for some and only a few actually met them or went above. Watch out for Unleashed next publication for more. Comment some albums you'd like to see reviewed!