Phoebe Bridgers Discography Review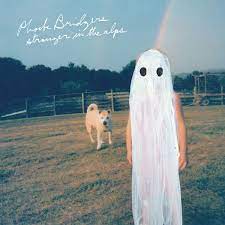 Maybe it's my appreciation of gut-wrenching poeticism, or my childhood love for Halloween manifesting into a love of all things haunted, but I absolutely adore Phoebe Bridgers. And there's not really words to describe my unparalleled love for her, except that maybe I'm a "punisher," a term she coined to describe a fan who's so annoyingly dedicated that they're painful to talk to. I am annoying about Phoebe Bridgers, but for good reason. No artist articulates such real and guttural pain as delicately and beautifully as she. Her vocals are angelic yet her lyrics are devastating, and her songs promise tragedy like no other artist. And though her songs are often desolate and thematically sad, her authenticity and relatability make what she does with her work so much more profound. She's so real. Only two albums in, she's already won over millions of people with skeleton-chic and raw, unmatched talent.
And while this might be an impossible endeavor, I'm going to try and rank my top 10 Phoebe songs based on entirely subjective standards. The rules are I'm strictly considering her work as a solo artist, and only her original songs. So though it hurts me a little, songs like The Gold and Me and My Dog aren't going to be included. So without further ado, here is my ranking of the best of Phoebe. 
10: Killer
Starting off strong, Killer is painfully lonely yet hauntingly beautiful. As a pianist, I appreciate her subdued chords accompanied by soulful vocals. Thematically, this song deals with mortality and fears of abandonment.  
Favorite Line: "But when i'm sick and tired / and when my mind is barely there / and a machine keeps me alive / and i'm losing all my hair / I hope you kiss my rotten head and pull the plug"
9: Moon Song
Some might call this song boring, but I think its bleak simplicity is what makes this song stand out. It's full of painful yearning, like Waiting Room, but reflects her maturity as a person and artist. There's jarring lyricism about the realities of fights and turmoil in the relationship it's about, along with themes of dependence and obligation. 
Favorite Line: "So I will wait for the next time you want me / like a dog with a bird at the door"
8: Chelsea
This song may be higher on my list than most people's. It's a relatively hidden gem in her discography. About the murder of Nancy Spungen by Sid Vicous of the Sex Pistols, Chelsea appeals to my personal morbid fascination with true crime. It's delicate and serene, breakable yet resounding. 
Favorite Line: "Your revolution is a deathbed / and the music is your maid"
7: Waiting Room
Lyrically, this song meets no competition. And finding out Phoebe wrote it at 16 is equally as impressive as it is understandable. This song, about being absolutely indebted to the subject of Phoebe's enamorment, is truly wrecking. Waiting Room tells the familiar tale of adolescent love and heartbreak with immense devastation. And the outro of this song truly belongs in a coming of age movie.
Favorite Line: "I want to make you fall in love as hard as my poor parent's teenage daughter"
6: Kyoto 
The trumpets in this track might be jubilant but the lyrics of Kyoto aren't as uplifting as the drum beat is. All about daddy issues, a topic that might just resonate with her largely teenage girl fanbase, Phoebe does not forgive her father but that doesn't change the fact that she still loves him. As characteristically sad as these lyrics are, you'll still catch me screaming them at the top of my lungs while dancing to the crescendo of trumpets and belting. 
Favorite Line: "I wanted to see the world through your eyes / until it happened"
5: Scott Street
Scott Street is about noticing absence. Bridgers is reconnecting with someone who used to be a huge part of her life, someone who is now a stranger. Beautifully introspective and ghostly, Phoebe addresses loneliness with resonating reality. The drums and harmonies introduced towards the end of the song blend gorgeously, culminating in my favorite Phoebe outro of all time.
Favorite Line: "Do you feel ashamed / when you hear my name?"
4: Motion Sickness
Every good album needs an iconic breakup anthem. While the guitar may be uncharacteristically groovy, don't be fooled; the lyrics are just as beautifully dreary as any other one of Phoebe's masterpieces. I have listened to this song A LOT through all causes for feminine rage and it's always the perfect soundtrack for feral emotionalism. 
Favorite Line: "I hate you for what you did / and I miss you like a little kid"
3: Graceland Too
Writing songs about unrequited or doomed love is a recurring theme in Phoebe's songs, but Graceland Too is ultimately hopeful. For me, this song feels liberating. It feels like aimlessly wandering around my neighborhood in the rain because I've got nothing else to do, gain, or lose. The song washes over you in a similar way, just like rain. Plus, the familiar voices of Baker and Dacus from Boygenius harmonizing on this track culminate in an outro that is unparalleled.
Favorite Line: "Doesn't know what she wants or what she's gonna do"
2: Funeral 
On a separate list of Phoebe's most devastating songs, Funeral takes first place. Funeral is an articulation of the all-consuming nature of depression. Phoebe is about to perform at a funeral and thinks about the absurdity and irrationality of her own feelings of depression when she remembers "someone's kid is dead." Ultimately, she comes to the conclusion that this guilt doesn't alleviate her own pain, exemplified in the lyrics "Jesus Christ, I feel blue all the time / and that's just how I feel / always have and I always will." One of her most folksy songs, the raw acoustic fingerpicking of her guitar is magnificent. 
Favorite line: "Wishing I was someone else, feeling sorry for myself when I remember someone's kid is dead"
1: Savior Complex
And finally, with my top pick, I am left without adequate words. Not only my favorite Phoebe song, Savior Complex might be my favorite song of all time. The song is almost ironic with its dreamlike instrumentals with heartbreaking lyrics about unrequited love and true exhaustion. It sounds like a lullaby, yet unsettles me in a way that makes me want to hide under the covers. Her composition is symphonic between honeyed vocals and haunting violin. Savior Complex is everything that I love about Phoebe; introspective lyrics that read like diary entries and music accompaniment that brings just as much devastation as it does delicacy. This song is nothing short of perfection.  
Favorite Line: "All the bad dreams that you hide, show me yours and I'll show you mine"