One Month Down, Many More to Go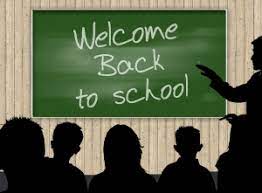 So it's officially two weeks into October when I'm writing this article, and I don't know about you guys, but I think these first few weeks have flown by. So, to help us all remember what's going on and what's to come, I'm going to do a quick recap and look ahead.
But first of all, can any of us believe the fact that it's halfway through fall? Just think- two more months and it's winter break.
Nonetheless, we're going back before looking forwards, so first we came into this year with class trips and mini/mega classes. Now I wasn't at the seniors' or sophomores' trips, but if they were anything like our junior class rafting trip, it certainly started the new year with a…splash. (Sorry, but I couldn't resist the dad inside me wanting to make that joke.)
Next up was just getting into the swing of classes and our schedule. I know I certainly had a curveball figuring out which period was which class and what were co-lab vs. club vs. advisory times, but I think I've finally got the hang of it. Have you?
Then no one can forget our Homecoming of 2022. Although it's been debated whether the move inside was a step up after last year's outside frenzy, I definitely think it was one we won't forget. I mean the DJ was better this year, right? Right??
Now we're all caught up, I think. I mean, it's been such a blur I may have missed a few moments, but we covered a good part of what we've done so far. Now moving on to upcoming events.
The only one I'm thinking of is something we're all going all out for this year- Mountain Day. I've got my speculations about when it is, and of course who's going to dominate (the juniors obviously). The question is: who will be the champion of the football games?