Systemic Racism in America: Healthcare and Beyond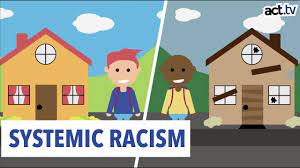 This past year, in both my history and English classes, I've been researching systemic racism in the healthcare system. This eventually became the focus of my senior thesis. In the fall, I took the Civil Rights selective "Brown, the Board, the Ballot, and the Bullet". At the end of the course, I completed a research project on the roots of systemic racism in healthcare. Then, I continued on this topic when I wrote my Senior Thesis, deciding to focus on systemic racism being perpetuated by the health insurance system. The more I learned about the origins of our country's healthcare system and how they have affected our healthcare today, the worse it seemed.
I got the idea to begin researching systemic racism in healthcare when I saw more and more articles written about how Black Americans were negatively impacted by the COVID-19 pandemic. As it turns out, the pandemic demonstrated just about all of the issues within the healthcare system coming together. Due to these instances of racism, Black Americans were, at least at the beginning of the pandemic, 2.6 times more likely to contract COVID-19, 4.7 times more likely to be hospitalized, and 2.1 times more likely to die of it (statistics from the Kaiser Family Foundation). These staggering statistics were what first made me question what parts of our healthcare system were allowing for such a racial disparity. I found all this information to be depressing and difficult to hear sometimes, but it was important to figure out where all the problems we see today stem from. One of the most concerning things I discovered was how the issues in one system, like health insurance, were connected to many other infrastructural systems in the United States.
In short, the problem expands far beyond just the healthcare system. For example, why are Black Americans so much more likely than white Americans to be hospitalized or die from the virus? Why are Black Americans more likely to have pre-existing and chronic health conditions that cause them to be more vulnerable to the virus? Why are Black Americans more likely to not take time off from work when they are sick? Why are they more likely to work jobs where they are paid by the hour, not on a set salary (meaning that they would lose money by taking time off)? Why are Black Americans also less likely to be able to go to the doctor? Do Black Americans have the same access to quality healthcare as white Americans? Does a lack of quality healthcare make treatments and even routine doctor's appointments unaffordable? The answers to many of these questions can be found in the intersection of the economic, employment, education, healthcare, and health insurance systems in the US.
Basically, all the infrastructure systems in America are interconnected, and it's become increasingly obvious to me that they all allow systemic racism. Without acknowledging these issues, it will be impossible to change anything. At the start of the COVID-19 pandemic, once it became obvious that Black Americans were affected so disproportionately, many people began to focus on fixing the problems. Public services, like testing sites and vaccine clinics, were made more readily available. These services were provided for free, making them more accessible, and the disparities in COVID-19 vaccine and mortality rates have started to close. To me, this shows that when the problems caused by systemic racism become obvious, people do start to try to fix them. So, while the United States may have a lot of work to do in terms of confronting racism, it seems promising that when called to attention, changes can be made to work to make improvements toward racial equity.