Inheritance Games Book Review by Sophia and Effie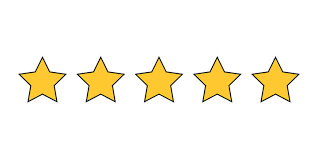 Mysteries and Madness
Book Review: The Inheritance Games
By:Sophia Gendron & Effie Economou
Have you ever fantasized of never working a day in your life? Owning numerous homes from Colorado's slopes to Texas' scorching heat? Having charitable foundations to put an end to that heinous crime? If you've ever dreamt about winning the lottery or inheriting a fortune, Jennifer Lynn Barnes' The Inheritance Games is the story for you.
Jennifer Lynn Barnes introduces a diverse cast of individuals, the most notable of whom is named Tobias Hawthorne, a multibillionaire who resides in Texas with his four illustrious grandchildren. After dying of natural causes, Avery Grambs, a random girl from Connecticut, is named as his primary successor in his will.
Avery Grambs is a 17-year-old girl who is struggling financially. Her mother died of cancer recently, and her father has abandoned her, forcing her to live with her talkative half-sister, Libby. Avery is humorous and brilliant, and she hopes to study game theory at UCONN on a full scholarship. At one point in her novel, Avery is approached with the opportunity of a lifetime: the chance to never have to work again. She inherits 42.6 billion dollars and decides to give a large portion of it to a homeless man she knew in Connecticut. She builds great relationships with all three of Tobias Hawthorne's grandsons, Grayson Hawthorne, Jameson Hawthorne, and Xander Hawthorne, while she resides in the Hawthorne mansion, which she inherited.
Grayson Hawthorne is the eldest brother of the Hawthornes, standing head and shoulders above the others. However, the original heir to the throne is far too clever for his own good. Grayson is only concerned with Hawthorne – the Hawthorne family, their name, their enterprises, and their goodness; anyone who tries to stand in the way of any of these things is defeated by him. He believes Avery is a con artist who is attempting to smear the Hawthorne family name by stealing all of Tobias Hawthorne's money.
The middle grandchild, Jameson Hawthorne, is the most rebellious of the three. He possesses intelligence as well as a sense of mystique. In comparison to her relationships with the other Hawthorne brothers, he is Avery's closest ally.
One of the drawbacks of having so many characters in a story is not being able to fully develop them. Here the author did an excellent job of distinguishing each of them and ensuring that they were required to advance the story. We also enjoyed how each of the boys had his own personality and bond with Avery.
We believed this book had a captivating narrative and equally compelling characters that drew you into the story. We thought the story moved along at a great pace and that no incident received too much or too little emphasis. Given the number of people and riddles in this narrative, the writing was interesting and straightforward, which was really helpful. The primary characters were pleasant and sympathetic, so it was simple to imagine what they were thinking during any event. The writing was smooth and the finale left you wanting more. Overall, this was a well-crafted narrative that left us eagerly anticipating the publication of The Hawthorne Legacy, the sequel.
Five out of Five Stars: ★★★★★
Recommend? Yes!
Age Rating: Appropriate for ages 12+