TV Show Review: "This Is Us"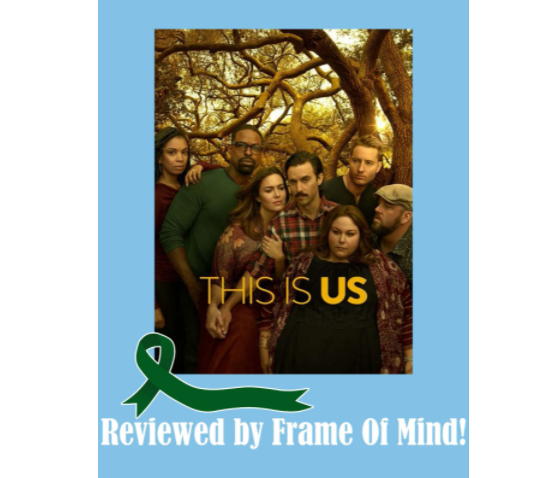 Frame of Mind has created a collection of book and TV show reviews to highlight positive mental health representation in media. Some of the books/shows do contain subject matter that may be difficult or triggering- we've done our best to note this in content warnings at the top of each review, but don't hesitate to reach out with specific concerns. If you have questions about a book or show, feel free to ask the reviewer, and we hope you enjoy the reviews- make sure you check out all 5!
We often hear of must watch shows, but I can not stress enough how binge worthy this show is. This is Us follows the experiences of the Pearson family. Throughout the episodes viewers travel through the current and past perspectives of each member in the family. This show gives viewers a sense of the struggles of anxiety in a typical family. Dan Fogelman formed this show well to connect to viewers who may be struggling with certain aspects in their normal family while using impeccable actors to carry this mission. Tori and I will tell you (big fans of the show) that this show could not get any better because of how realistic the vision is. We see in the show the family's struggles are mainly built on how they grew up which is a main factor to their struggles of anxiety currently. The actors often intertwine with other individuals that have relevance to their lives which keeps the show consistently interesting. Who would not love an interesting show?