Things to do for Valentine's Day – Covid Edition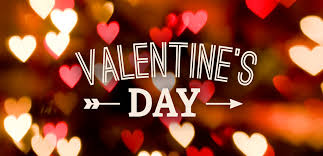 Hey People! We're in February so you know what that means! The snow will soon leave, and Spring will take control. As you know Valentine's day is the 14th, and with covid, it may be hard to find ideas on how to celebrate this day. Well, I'll help you out!
Moviesssssssss!!! You finally have an excuse to binge watch all of your shows! When a parent tells you to stop, kindly explain that this is how you are celebrating Valentine's Day.
Bakinggggggg!! I am terrible at baking, but that is why Valentine's Day should be the day we put our fears away, and turn to Gordon Ramsay. Be careful posting what you create on Tik Tok because he might go after you. Here's this website if you need help or inspiration: https://www.delish.com/holiday-recipes/valentines-day/g1738/fancy-valentines-dessert-recipes/?slide=5
Paintinggggg!!!!!! Something really peaceful is sitting by the fireplace, or looking through a window, and just painting. Paint whatever you want! A cool idea may be to purchase a mason jar, and style it how you please or you can purchase little canvases at Dollar Tree and get to work!
Pick up a small hobby! I have gotten obsessed with Chess and can't stop playing online. You could pick up a tomato, splice it in half, and take the seed and plant it. And with the paint that you bought because you started to paint, you can start to decorate your shoes by adding cool designs and decorations!!!!
And lastly, surf through the Unleashed articles of this issue and past issues. We have over 20 new articles waiting to be read. Don't forget to leave comments letting your peers know that their pieces are amazing!
Happy Valentine's!!!!!!