APPRECIATION POST: Ms. LeBlanc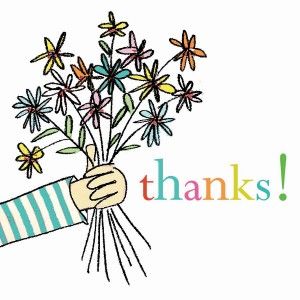 Although I'm only a Junior, I can start to feel my time at Bancroft slipping away. We're starting College Counseling soon, and we're already well over halfway through our high school career. So I wanted to start a little mini-series about some of my teachers/faculty I've really valued throughout my time here and the time I still have to come. 
I always considered myself a relatively average student when it came to math. I was by no means a genius or someone that could make up the Pythagorean Theorem, but I generally understood the topics and how to apply them… that is, until Honors Geometry in freshman year.
Angles
Shapes
Square Roots
Graphing
Hundreds upon hundreds of area and perimeter equations
And of course…
PROOFS
Although I could go into immense detail about the pain I endured freshman year, I'll save you your time. But to tell you I struggled would be the biggest understatement since Sir Cosmo Duff Gordon explained the sinking of the Titanic as "a rather serious evening, you know." I went from being the confident student who blew through the course in a matter of seconds at night to the quiet kid in the back of the room trying to figure out how on earth kids beside me got 19in² while I got 34,050m³. Admittedly, I dreaded every single day when I would have to walk into that tiny classroom and be expected to understand what in God's name was going on.
But then I discovered Co-Lab. And suddenly I understood everything.
Okay, well it wasn't that simple. Actually, it was quite the opposite. I spent I think eight hours a week in Ms. LeBlanc's classroom, wearing through two or three whiteboard markers a day, writing, rewriting, calculating, erasing, giving an enormous sigh of exasperation, until Ms. LeBlanc, the poor woman that was just trying to eat lunch in peace, stood beside me and helped me through the problem. Her door was always open — and I mean always. It didn't matter how much planning she had to do for her next class, organizing the freshman class meetings, or arranging the entire Bowling Bonanza, she would make time for my questions.
You may think, "Well, this is what teachers are supposed to do!" but let me tell you that Ms. LeBlanc is NOT just another teacher. Full of life, energy, knowledge, good-humor, and fun, she never lets anyone fall behind or give up — no matter how much they want to. Her classroom became my second home, and this became the first class when I could distinguish learning from grades. 
After working for hours and hours on problems over and over again into the night, my grades still wouldn't always reflect the hard work, and of course, that was a bummer. But I came to understand the importance of genuinely learning, working through the process, and logical thinking. I came to enjoy math class and Co-Labs not because I was automatically great at math, but because Ms. LeBlanc taught me how to persevere and focus on learning and not my grades.
I'll never forget the trip we took to the local mini-golf Tatnuck Driving Range (and of course a not-so-quick stop at Dunkin'). I piled into Ms. LeBlanc's car, and off we went. She played her music as we joked and laughed, and she asked us about our sports, hobbies, and extracurriculars – not because she felt she had to or was forced to, but because she genuinely wanted to learn more about us.
I remember when about 3/4 through my freshman year I was on a panel for prospective students and one of them asked, "Who's your favorite teacher and why?" The other panelists began laughing nervously, unsure what to say without offending one of our other teachers. But immediately I had an answer; "Ms. LeBlanc!" I blurted out. Heads turned to face me and I explained, "She's my Honors Geometry teacher. She's amazing – I go to her classroom every single day for an hour and a half and she has never gotten tired of me. Not once. She pushes me harder than I ever thought possible and I have worked harder than I ever have in my life. But her personality, her genuine care and love for teaching her students keeps me inspired when I don't even want to try. She knows all about us; she comes to all of our sporting, art, and theatrical events, and she always puts us first. She is a saint, and I hope she knows how much she has helped me this year – and not just in math."
Ms. LeBlanc, from the bottom of my heart, thank you so much for your lively and friendly personality, for all of your help and guidance, and for always supporting us! We hope you get better soon; it's too quiet at school without you!