APPRECIATION POST: Ms. Heinricher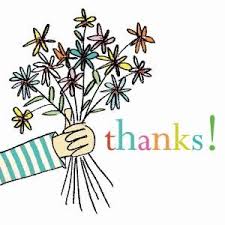 Although I'm only a Junior, I can start to feel my time at Bancroft slipping away. We're starting College Counseling soon, and we're already well over half way through our high school career. So I wanted to start a little mini-series about some of my teachers/faculty I've really valued throughout my time here and the time I still have to come. For my first issue, I thought it was only fitting to write about the first faculty member that came to mind when I thought about appreciation. Ms. Elisa Heinricher.
When I first applied to Bancroft, I got a schedule to choose my classes for the upcoming freshmen year. Out of the entire class catalog filled with dozens upon dozens of classes, Web Design seemed to stand out. My parents were excited about my choice and signed me up before I could overthink the decision and realize how little I knew about it. Because I really didn't know anything.
Soon the schedule changed, and instead of having Web Design first quarter, it got pushed to the second and I had an empty period. My parents decided I wanted to do Computer Science Principles and I was absolutely terrified. That's where all the nerds hang out! I'm not a nerd… WAS I!?!?!? The first night I had coding homework, I sat on my coach, pitch black sky and low lighting, and I just cradled my head into my hands. Why did I ever decide to do this? I'm beyond lost. I don't know what to do. I'm gonna fail this. I had gone from being the best student in middle school to the high school dropout. The next morning I walked into the classroom buzzing with chatter, everyone showing each other their square, circle, and rectangle. A knot got stuck in my throat. I didn't know how to tell her I hadn't done it. It was only my first day and she already knew I was a failure; I figured I might as well dig my hole to the depths of despair before I could get too comfortable. But when I told her, she didn't erupt. She didn't get mad, or frustrated, or disappointed; she pulled up a chair and walked me through it. Despite everyone else having known it, despite my 0 experience, despite the strict schedule she had to keep, she focused on helping me gain confidence and trust in myself and my ability.
Ms. Heinricher is a dedicated teacher, a supportive advisor, an involved head of an incredible club, and a talented organizer of schedules and other student-life activities. Despite her incredibly busy schedule, she will go above and beyond to help any student who needs anything. Whenever I need help because I'm confused or lost (which is probably at least eleven and a half times per class), she is always willing to pause and help explain the lesson. I think one of the reasons she is so understanding and patient is because she's been through the class herself. Computer Science is different from classes like English or math: it requires a completely different mindset and you have to genuinely work your brain past its limits. Ms. Heinricher understands this difference and helps walk you through a completely different class than you have ever had before.
Teachers and students can often see each other simply as a grade: "Okay, the student I'm talking to has an A", "ugh, why do I have to be with the teacher that gives me D's!?" If that thinking were a spot on Earth, Ms. Heinricher's thinking would be in the Milky Way Galaxy. She sees you as a person. What sports you play, your personality, your interests and disinterests, your family, friends, and community. She sees you as more than just a letter or a grade, but as a real teenager.
As a female in Computer Science, I often feel pressured to appear "not dumb" and act as if this class comes naturally to me and that is the only reason I am able to take it; everyone in my class can agree that I am not, indeed, a natural. But I do think that many females in Computer Science have these feelings even if they appear only under the surface. If we aren't born talented at Computer Science and it takes us more time to understand the material, we feel like failures and that we're letting down other women. I remember on my first day of Computer Science Principles when Ms. Heinricher was talking about her incredible history of careers and opportunities. Above all, I learned something important about Ms. Heinricher: she was and continues to be a determined, fearless, and bold leader. To be a woman in Computer Science was nearly monumental at the time; against all odds, however, she persevered through the challenges, doubts, stereotypes, and barriers, and emerged victorious with her talent and skill.
If you've never had the privilege to be Ms. Heinricher's class, let me tell you one thing: you're missing the tea. She doesn't hold back. You have a question? Ask it. Have a completely unrelated opinion about Covid's impact on school? Share it. On the last day of Quarter 1, Malea (who has been with me on this Computer Science journey with me since Day 1 <3 ) sadly reflected, "I can't believe I won't have Computer Science! I've never had a quarter without Computer Science! How am I going to hear all the tea around school!" I honestly couldn't agree more. But there's a method to her madness. When a student remarked at the beginning of a class that she was the only teacher that talked openly about school and was willing to answer our questions, she replied, "I think there's more to school than just learning the material. To be successful, you have to address all aspects of school. If you're unsure, confused, or just want to talk, you should be able to do that! That's what makes you truly successful."
If I could tell anyone pondering whether they should take the class, I would say, "Take it". "Take it, take it, take it". You do NOT need to be a natural born coder. You do NOT need to know how to write a whole Amazon order processing code. Believe me – I am not and still am not a natural. There are kids in my class that are purely talented and have a unique gift of coding; I am not one of them. It takes hard work, determination, and patience to understand this class, but I have gained more knowledge and compassion for myself than I would have ever thought possible. And this is all thanks to Ms. Heinricher. She is both a leader and a friend in and out of the classroom, and is there through highs and lows in every aspect of your life.
Ms. Heinricher, thank you for your endless support, inspiration, and motivation that genuinely carried me through the difficult classes. You are such an incredible teacher and your students all thank you for everything you do every day.