AP Lang Discovery Essay – Effie Economou

The truth doesn't burn in fire.
~ Volodymyr Zelensky, Ukrainian proverb
In today's world, the media often feeds the global populus a false narrative of current events which alter viewers' perspectives. Again and again the truth is twisted, but it will never be fully consumed by the media's relentless flames. 
From the beginning of their collision with Russia in February of 2022, American media outlets portrayed Ukraine to be fighting a losing war. Even so, according to a Washington Post survey, 90% of Ukrainians believed in their victory against Russia as compared to only 19% of the American population (Alexseev and Dembitskyi). Despite American expectations, the Ukrainian people have proved themselves to be stronger than expected, having already reclaimed nearly 60% of their land (Alexseev and Dembitskyi). In spite of this, American written sob-stories about Ukrainian families hopelessly fleeing for their lives and cowering before the misperceived Russian army continue to strictly headline American media outlets. ABC News posted a picture on their social platforms of an older woman with blood pouring down her pained face. The article was titled, "Russia's Attack on Ukraine Sees Thousands Flee While Others Walk Their Dogs and Check Their Phones as Missiles Fall".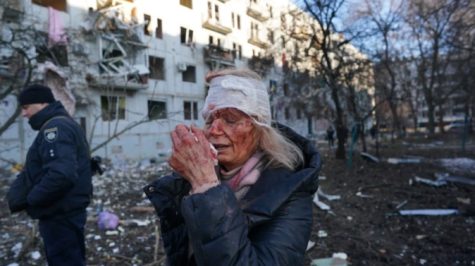 Fig. 1. Karl, Johnathan. Russia's attack on Ukraine sees thousands flee while others walk dogs and check their phones as missiles fall. 11 November 2022. ABC News; 4 January 2023.
The ABC article altogether forces pity upon Americans and makes it seem like all Ukrainians are facing this single reality. It is not possible for readers to analyze various perspectives of the war based on one photograph. 
In comparison to ABC News, Reuters, a European news platform, features a vast array of articles on their website which highlight Ukrainian victories. To illustrate the difference between American and European coverage of the Ukrainian war, on the same day ABC News published its story, Reauters published, "Ukrainians Celebrate Soldiers Retaking Kherson, Russia's Latest Defeat ". In his headlined piece, Reauters author, Johnathan Landay highlights the "historic day" of Russian defeat. Instead of emphasizing Ukraine's struggle, like ABC News, he inflates optimism that Ukraine will prevail in their conflict and demeans Russians in a cowardly manner by painting an image of Russian soldiers, "ditching their uniforms, abandoning their weapons, and drowning while they try to leave," (Landay).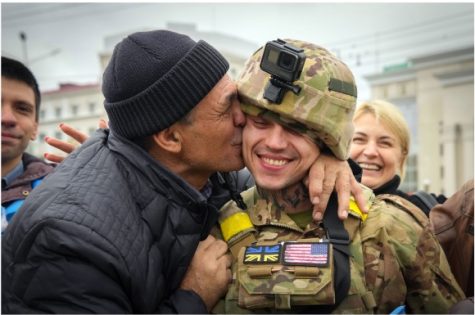 Fig.2. Landay, Johnathan. Ukrainians celebrate soldiers retaking Kherson, Russia's latest defeat. 11 November 2022. Reuters; 5 January 2023.
So, what is the reason behind the way American media portrays the Ukrainian War? The United States has supplied Ukraine with over $48 billion in aid since the conflict began, despite the fact that its staggering $31 trillion national debt is still growing (Rappeport). American citizens who pay their share of taxes are the people who are providing Ukraine with financial support. In order to demonstrate to the American public that their tax dollars are benefiting a foreign country fighting a war, American media outlets tend to censor any mention of the success which Ukrainians have had in regaining their territory. If these news outlets had reported Ukraine winning its conflict with Russia, American tax-payers would be outraged and angry about giving their hard-earned money to an already winning nation. Americans would subsequently lose faith in their own government and question why their tax dollars weren't used to address domestic U.S. problems.
Furthermore, in a study by the Reuters Institute in collaboration with the University of Oxford titled "Perceptions of Media Coverage of the War in Ukraine," researchers Dr. Kristen Eddy and Dr. Richard Fletcher commissioned YouGov, a British internet-based market research and data analysis company, to survey people in Germany, Poland, the UK, and the US, all of which have varying degrees of proximity to the battle, to assess news coverage about it, and to explore the impact this might have on people's attitudes towards the conflict. According to research, viewers believe that American media outlets have not adequately covered the war's wider implications or provided a diverse variety of perspectives. It also revealed that, in contrast, European media communicates news from various perspectives rather than confining its audience to one (Eddy and Fletcher). 
Having lived in the United States my whole life I personally never picked up on the misleading narratives of global political issues which blast my screen everyday. To uncover the truth of the Russo-Ukrainian war, and dispel any inaccurate American narratives, I took advantage of my own volunteering in nonprofit work. I spoke to Olena Zhuapanova, a Ukrainian woman who has lived in Ukraine her whole life and continues to do so through its conflict. Throughout our conversation we spoke back and forth about what the media had fed to Americans about the war in contrast to Ms. Zhuapanova's lived experience. Not only did she say news outlets like ABC News, which she skims through regularly, "discouraged Ukrainian's", but also, "makes outsiders feel pity for us even though we are winning". She mainly addressed Ukrainian achievements, such as "liberating Kherson, regaining Bahamut, and maintaining vital territories like Luhansk and Donetsk". As opposed to the sorrowful tone of American media coverage of the conflict, Ms. Zhupanova expressed only pride and hope for her country.
Having spoken with Ms. Zhuapanova directly provided me with a unique first-hand understanding of an issue that many people are unable to comprehend directly and instead are forced to rely on their digital devices for updates. As the conflict persists, it will be especially important for media outlets to refocus their efforts on explaining multiple perspectives of the conflict's wider implications. Until now, Ukraine has been broadcasted as a country consumed by the fire of narrow American media, but moving forward it is important we as an American populus dig deeper into uncovering the truth of the Russo-Ukrainian war, because it's truth, "doesn't burn in fire" (Volodymyr Zelensky). 
Works Cited
Alexseev, Mikhail, and Serhii Dembitskyi. "Ukrainians Believe They'll Win the War, a Survey Finds." The Washington Post, edited by Sally Buzbee, Nash Holdings, 15 Aug. 2022, www.washingtonpost.com/politics/2022/08/15/ukraine-survey-war-democracy-resilience/. Accessed 17 Jan. 2023.
Eddy, Kirsten, Dr., and Richard Fletcher, Dr. "Perceptions of Media Coverage of the War in Ukraine." Reuters Institute for the Study of Journalism, edited by Alessandra Galloni, Thomson Reuters, 15 June 2022, reutersinstitute.politics.ox.ac.uk/digital-news-report/2022/perceptions-media-coverage-war-Ukraine. Accessed 17 Jan. 2023.
Karl, Johnathan. "Russia's Attack on Ukraine Sees Thousands Flee While Others Walk Dogs and Check Their Phones as Missiles Fall." ABC News, 11 Nov. 2022. ABC News, www.abc.net.au/news/2022-02-25/ukraine-invasion-russia-invasion-death-toll-casualties/100859486. Accessed 17 Jan. 2023.
Landay, Johnathan. "Ukrainians Celebrate Soldiers Retaking Kherson, Russia's Latest Defeat." Reuters, edited by Alessandra Galloni, Thomson Reuters, 11 Nov. 2022, www.reuters.com/world/europe/us-urges-ukraine-be-open-talks-with-russia-washington-post-2022-11-06/. Accessed 17 Jan. 2023.
Rappeport, Alan. "How Close Is the U.S. to Hitting the Debt Ceiling? How Bad Would That Be?" The New York Times, edited by Dean Baquet, New York Times, 17 Jan. 2023, www.nytimes.com/article/debt-ceiling-us-economy.html#:~:text=How%20much%20debt%20does%20the,is%20set%20at%20%2431.381%20trillion. Accessed 17 Jan. 2023.
Reinhard, Scott. "Maps: Tracking the Russian Invasion of Ukraine." The New York Times, 14 Nov. 2022, www.nytimes.com/interactive/2022/world/europe/ukraine-maps.html. Accessed 17 Jan. 2023. Map.