What Will Ms. Baker Miss about the 'croft??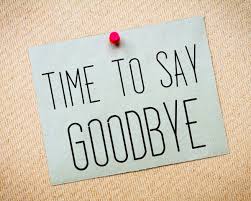 Ms. Baker, Head of Upper School
May 28, 2020
I will miss….
crazy apple dunking skills.
robots that stack and throw and block randomly shaped objects.
creative ideas that keep students running the show–like Unleashed.
the packed place at Homecoming.
people like you!
the serious vs. nutty photo taken by the speech team after every meet.
everything about Mountain Day… but especially watching the senior class run down the hill while Ms. Sheldon stands on some rickety structure to capture the moment and all events that require a hula hoop.
big and little kids entering the gym together at the pep rally.
witnessing your breakout moments–those times that I've gotten to see someone sing or rap or dance or play or run or score or act or swing or row or build at a level they didn't know they could reach.
visiting classes to watch you all lean into something funny or really hard or crazy confusing–and witnessing your collective brain power.
hearing about the great conversations in MCSU.
the sound of the field hockey ball hitting the back of the goal.
my first assembly when I tell you all to be sure to tell me the truth.
the problem of the Fortnight (and the people who win that I don't expect).
your next great idea.
high-fives outside my office.
dancing Friday's.
the fish tank.
spoons.
sitting outside in the Adirondack chairs on a sunny day.
the pride in your parents' faces at Graduation.
Wayne on a golf cart.
working in the wood shop with Mr. McKone.
watching the kindergarten classes drag their "library bags" up the stairs while you all make way for them!
seeing you all dressed up for some big event.
Spike.
your teachers–they are amazing people who have joined me for some crazy ideas (and walked me back from the edge too).
music being played outside my office.
people piled into the chairs.
that moment in assembly between when I hear my name and the music start–it's in that moment that I wonder what will play and who might dance with me.
walking into Ms. Silverman's office for candy (well, at least that's always my excuse:).
Mostly, I will miss your smiles and your voices and the hope you hold in my world everyday!  You lift me up.  You are powerful.
Thank you Bancroft School!