Dance Video!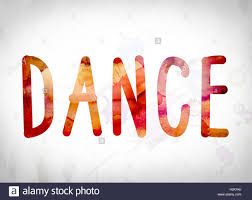 Mrs. Ryan, Contributor
April 29, 2020
Back at the beginning of this semester, I started a "Dance, Music and Movement" class as an elective for a Physical Education course.
I had a vision, and to be honest, I was a bit anxious about how the class would work. Being someone who never took a dance class myself, I envisioned having the students watch some dance videos and follow along with each dance, do some aerobics, and work with an activity called, "Drums Alive," to keep everyone moving to music to get a good workout in each class — thus the name of the course.
To my surprise, I ended up with a group of experienced dancers (they've been dancing since they were in grammar school!) and after a discussion of what they wanted to get out of the class, it became apparent that they wanted to do something totally different. I was all for it, and I basically handed it over to the group of them to design it.
They certainly didn't disappoint! They not only came to every class ready to warm up and stretch, they took it upon themselves to choose a song, "I'm Stuck, " by Noah Cyrus, work on choreographing a dance to the song, and then performed that dance for an authentic audience at the end of February.
They then decided that they would take the particular type of dance that they individually loved to perform and would teach the other members of the class.
Unfortunately, due to the occurrence of the pandemic in early March, this plan was cut short, but not before Hannah Guin was able to do a Ballet class, and Sarah Underkofler did a modern dance class with their peers. Chloe Selavaka was the next on the schedule to teach tap dance and Tyra Jenkins, Riley Bishop, Ayah Yusef and Julia Hanssen had graciously volunteered to continue in each class through the 4th quarter to do more of the same. As you all know, the tap dance lesson and the other teaching moments did not happen, but boy, it would have been wonderful to watch! I was awestruck throughout the semester at their confidence in each other, their willingness to critique and improve things whenever they were together. They used their strength and creativity to complete a beautiful product.
Finally, I have to also thank them for their willingness to dance with my pre-K students the few times that our classes overlapped. We all enjoyed each other, and the little ones were so excited and appreciative of their time spent with these young ladies.
I am so excited and proud to show you what these girls accomplished. Sit back and enjoy the dance that all these girls worked so hard to put together.