Two Witty Kids with Cancer Fall in Love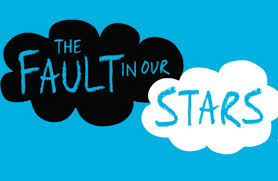 Hang on for a minute...we're trying to find some more stories you might like.
A Review of The Fault in Our Stars
If your idea of a fun Friday night is sitting in a theater filled with 100 sobbing teenage girls, then The Fault in Our Stars is the right movie for you.
In all seriousness, The Fault in Our Stars, the blockbuster based on the best selling novel by John Green, is a must-see. Hazel Grace Lancaster, a sixteen year old with cancer, is brought to life by Shailene Woodley, whose tremendous acting performance will impress anyone who sees the movie. The movie tracks her life as she falls in love with Augustus Waters, a witty nineteen year old portrayed by Ansel Elgort, who she meets in her support group. Elgort does not disappoint in his portrayal of Gus; while his looks have already gained him an army of fangirls, his acting is not bad. An undeniable chemistry exists between Woodley and he–which is impressive because the same two actors played brother and sister in Divergent.
Although the storyline is, per usual, better read than seen, the movie is still so worth it. Lovers of the book will be happy to know that the movie stays faithful to the novel. Although the movie skips over some small parts, director Josh Boone is careful to maintain all of the key parts of the book.
But don't let the all female demographic fool you: although the media has portrayed the movie as a sappy romantic chick-flick (I'm talking to you, Twilight), in reality the story is much more than that. Focusing on two cancer kids who refuse to let their lives be filled with self loathing, both the novel and movie deliver the message to rise above difficult circumstances, as cheesy as that may sound.The novel is a parade of smart, witty dialogue and interesting characters in compromising situations. Anyone with a pulse can relate to this movie, not just those with cancer or those who know someone with cancer. For those who have read the book, the movie satisfies their high expectations; for those who haven't, the movie is still a funny tearjerker with impressive acting, an excellent soundtrack and smart dialogue.