Remembering Kobe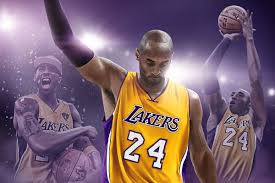 Matthew Baker-Grunza, Writer
February 17, 2020
Unleashed welcomes editorials from all students. If you feel strongly about an issue, please share your ideas with us @unleashed.bancroftschool.org. Comments and response articles are encouraged.
I saw Kobe Bryant play in his final game against the Detroit Pistons. He scored seven points. Yes, this is not impressive, but still I found myself in awe at the legacy that this man had built. 
As an avid basketball fan, I think the topic of "greatest of all time" is a conversation that is always in great debate. Many argue that Michael Jordan or Lebron James is the greatest, but each has their flaws. I will not lay out my whole argument in an article written in Kobe's memory; all I will say is that his name was my answer to the question of greatest of all time. Starting in his rookie year Kobe averaged 24.5 points and 5.3 rebounds a game — an impressive feat for a rookie playing off the bench. Kobe continued this awe-inspiring work throughout his career with five NBA championships, 2 Championship MVP awards, 4 All-Star MVP, 1 NBA MVP, 12 All-Defensive teams, and 2 Olympic gold medals. These and the fact that in 2008 he had the second highest-scoring game of all time at 81 points are just further evidence of why every time a piece of paper is thrown in the trash his name will be called out. 
However, Kobe was more than his career: he was a father, a husband, and a role model to all. Kobe mentored his daughters in the game he loved and inspired young girls and boys to have the "Mamba mentality." Kobe may be gone, but his work for charity, his ambition, and his career have immortalized him. Let his memory live on and inspire you and your children, for we must never forget the Great Mamba.