Page Cassidy's College Essay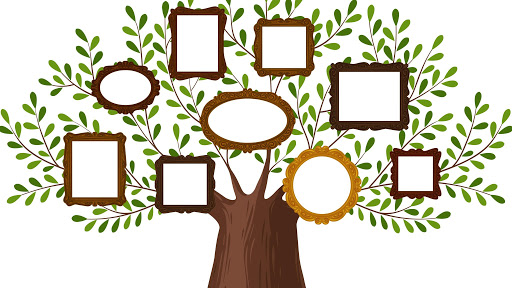 Page Cassidy, Contributor
February 17, 2020
In kindergarten, Mrs. Allen, asked each of us to make a family tree. I drew a big tree and attached pictures of my parents, sister, grandparents, aunts, uncles, cousins, and Ms. Beverly and Mr. Jimmy. My tree was perfect; everyone I loved was included.  In school, A classmate pointed to one picture declaring, "They can't be in your family. They're black." 
The other kids' posters were filled with people who looked like them; was I wrong to include these beloved people in mine?  Ms. Beverly was like a grandmother and best friend in one. I played dress up at her house, learned the value of music at her church, and giggled with her friends. I knew I was part of the Wilson family, but this other kindergartener had a point — the Wilsons and I did not look alike. This wasn't the first time our different skin colors had been an issue. Once, at the park, a mom pulled her daughter away from me when she realized I was with the black woman sitting on the bench nearby.  To five year old me, these reactions based only on skin color were beyond comprehension. 
After kindergarten, I moved to Michigan, where I was confronted by the stark division between those with money and opportunity and those without. The roads and buildings of Detroit were in disrepair, while those in Grosse Pointe seemed pristine; the difference was obvious. I was suddenly aware that racism was not just the insensitive acts of individuals, but was also ingrained in our political, economic, and social institutions.  
When I moved to Worcester, I could see that within my new community we had gaps in knowledge, so in seventh grade I helped organize the first middle school diversity day at Bancroft. This proved that I did not need to wait for others to act; if I was passionate and included those around me, we could make a difference.
In Upper School, I discovered WRAP, an organization that assists Burmese refugees. Spending time with the kids, I noticed that some struggled to read even the most basic books. These interactions showed the ways the education system fails first generation students. Today, I continue to mentor the WRAP students, and by doing so I learn more about their challenges and enrich my understanding of how political and societal systems impact their lives. I now understand that to enact real change takes more than individual empowerment; we need systemic changes. 
My personal desire for a venue to think critically about societal prejudice, led me and a classmate to co-found the MultiCultural Student Union in my high school. We meet weekly to talk about topics such as race, gender and mental health. Not every conversation is successful; we've had people leave feeling broken down and personally attacked, but each week we regroup and try again.  We practice advocating for our beliefs while respecting and understanding others'. By tackling difficult topics, I learn from my peers, share what I know, and identify gaps in my understanding. I bring my unique perspective to the table–my experiences of living in Maryland and Detroit–and others do the same. Everything about changing the world is ongoing and challenging, but I am inspired to take action.
 In the spring of 2019, Ms. Beverly passed away, and I returned to Maryland to attend her Home Going ceremony. Being surrounded by people who shared a love for this amazing woman reminded me that no matter who you are, love is an unbreakable bond. Ms. Beverly gave me love and because of this love, I was introduced to gospel and slow-cooked green beans. Most importantly though, her love fueled in me the desire to change the world so that value is placed not on the differences between people but on their capacity to love and accept one another.