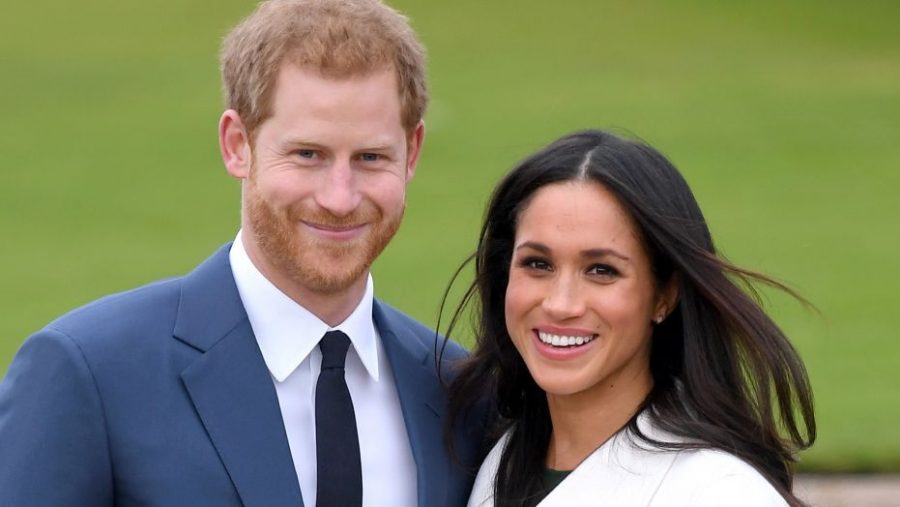 Oh Meghan, Meghan where do I start?  I had such high hopes for you and Harry.  I really did. I got up at 4 am on that beautiful spring morning to watch your wedding. I had my pot of tea brewed and the cucumber sandwiches ready. I loved the elegant simplicity of your dress.  I thought the choice of Queen Mary's Bandeau Tiara (on loan from her majesty Queen) holding your veil was stunning. You left that historic chapel on the arm of your dashingly handsome ginger prince (not unlike the ginger prince I married 29 years ago) and rode away in that horse-drawn carriage, a living breathing fairy tale. My heart swelled for you and Harry.
Ok, now let's get real. Let an older woman offer you a little life advice, girlfriend.  Whether it is a new job, new roommate, new family or any new experience, when you are the newbie coming into an existing setup –  patience is the key. Take the time to keep your mouth shut and observe and learn about the new situation. Drink it up and soak it in baby. I am not saying be a pushover but choose your words and the timing of them carefully.  Only after you have a good understanding of your new situation and why things are done a certain way and of the positions of the others who were there before you, do you offer an opinion or a criticism. You have to learn the rules first in order to play by them and then eventually change them if needed. You win very few admirers by being demanding and asserting your own agenda when you are the newbie. Case in point, don't make the taxpayers of your new country fund the 3 million dollar renovations to suit your tastes of not one but two crown properties you will be living in (Nottingham and Frogmore cottages) and less than 18 months after your marriage refuse to live in them and bolt to Canada.
When you married your prince sweetheart, you married an institution like it or not. No one wants to hear you complaining about your lack of privacy or the rigid rules of royal protocol or how hard your life in the fishbowl now is. No one wants to see you close to crying crocodile tears in your interview about the treatment you have received at the hands of the British tabloids. I know that you are an educated woman, but are you that colossally stupid that you "didn't get it" to quote you from that interview? Megs, you are married to the son of the most famously photographed woman of the twentieth century who died in a car crash because the world's press literally chased her at every turn. Did this not come up in conversation when you were dating your man? Did you two never discuss this or the fact that his previous girlfriend of seven years chose to end the relationship because she understood the demands of royal life and did not want to commit to it?
As part of that institution, you married my dear comes incredible wealth, luxury, privilege and adoration, but people are fickle and adoration can quickly morph in condemnation if you are not careful. It has been the custom of the royal family since the advent of modern photography to publicly announce the birth of new members of the royal family and within a few days' time publicly show a photo of the new arrival with the parents. Since the 1970's, modern royals born in hospitals have announced the births in the press and then had token pictures taken on the hospital steps. Who doesn't love a royal baby? Then within a month or so a royal christening takes place and christening pictures with the royal baby's godparents and family are released. Did you do any of this Meghan? No, you chose an undisclosed location for the delivery of your baby so that crowds of well-wishers would not gather outside. Ok I guess I can understand the privacy, but could you not throw the press and the British people a bone by posing on the hospital steps with your husband and your son after the birth and thank people for their good wishes? Could you not allow pictures of the highly secret christening of your son and name his godparents? (By the way, Meghan we are still waiting on that one.)  And when you and your husband finally release a long awaited candid photo of your son it is only of the baby's foot in your husband's hand, and you do not understand why the British people are disappointed and feel let down?
You need to take a six week break from royal duties after your African tour with your husband this fall. You choose not to spend Christmas with your husband's family which includes his 93 year old grandmother the Queen, who has done nothing but shower you with kindness, consideration and support, something that was never shown your late mother-in-law when she entered the royal fold in 1981. You have no thought towards your husband's 98 year old grandfather who is in the hospital?  I completely understand that you wanted to see your own mother at Christmas, but Megs you could have easily flown your mother to Great Britain for the holiday and she was invited by the Queen. Here is another lesson for you. Marriage means sharing holidays and sharing extended families. People do it all over the world, and you are no exception. Your exception is the fact that you have the resources at your disposal so that you never have to separate the two families.
Then without any respect for her majesty the Queen, the woman who has made your charmed life possible, you and your husband announce that you want to quit public life?  No family discussions on how this would be handled. No consulting the experts of the institutions on the logistics such as finances or security on how this would be handled. You and your husband, bold as brass, announce this via Instagram leaving the world and the Queen taken aback and in a difficult and embarrassing position.  You do not even return to Great Britain long enough to meet with the very people you have disappointed and given you everything before you tuck tail and flee back to Canada. This Meghan is called biting the hand that feeds you and guess what? That adoration has now turned to condemnation. 
Let me leave you with a little story about another American actress who married a European prince. Grace Kelly was not some B list tv actress, but an Academy Award winning one who epitomized style, elegance, beauty and poise. (Google her.)  From the early to mid 1950's she was America's leading movie star. In 1956 she gave up her Hollywood life to marry Prince Rainier of Monaco. She became Princess Grace of Monaco, and she devoted her life to her family and her adopted country. When she tragically died in 1981 her family, her country and the world was bereft, and do you want to know why and how she achieved this level of adoration? She was patient. She observed. She learned about the history and customs of her adopted country, and she understood and accepted the expectations of royal life. She posed for pictures with her family after her three children were born. She cultivated interests in her new country. She worked with both the American and the European press, and she used her star power to champion causes she cared about. 
Meghan, you could have been our new American Princess for this generation. Maybe if you had picked up a book on Princess Grace instead of attending a photoshoot sponsored by British Vogue this fall, you might not be hiding out in Canada now. 
Yours truly,
Gail Buckley