Congratulating 4…Saying Farewell to 3…Welcoming 2!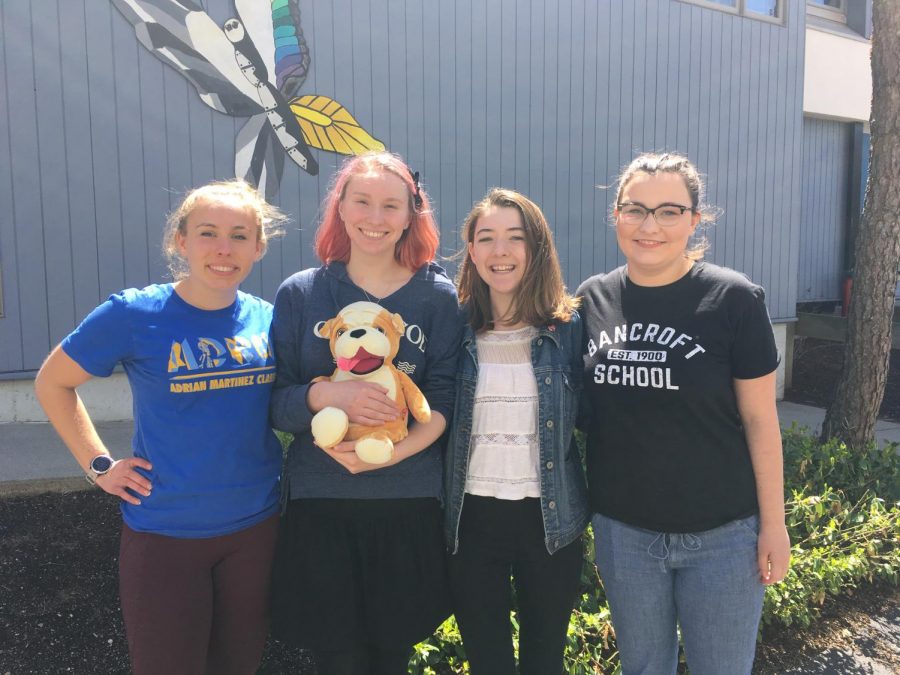 Mrs. Fortier, Advisor
May 22, 2019
Congratulations to our Fab Four Editors who worked tirelessly to put out a record SIX issues this past year. Emma, Julianna, Alice and Clare spent hours encouraging writers, sending reminder emails, editing pieces, creating titles, choosing quotes, identifying (and naming!) a mascot, marketing Unleashed and, of course, contributing thoughtful, well-written pieces themselves. There is more behind-the-scenes work than you might think. I wish the best of luck to Emma and to Julianna and to Alice as each one begins her next chapter, which will be filled, no doubt, with much success. In gratitude, Mrs. F.
And we welcome back newly named Editor-in-Chief Clare Shanahan while we welcome new Editors Rosend Pena and Jada Garnett.