An Interview with Ms. Caron on Research, Community and Dark Matter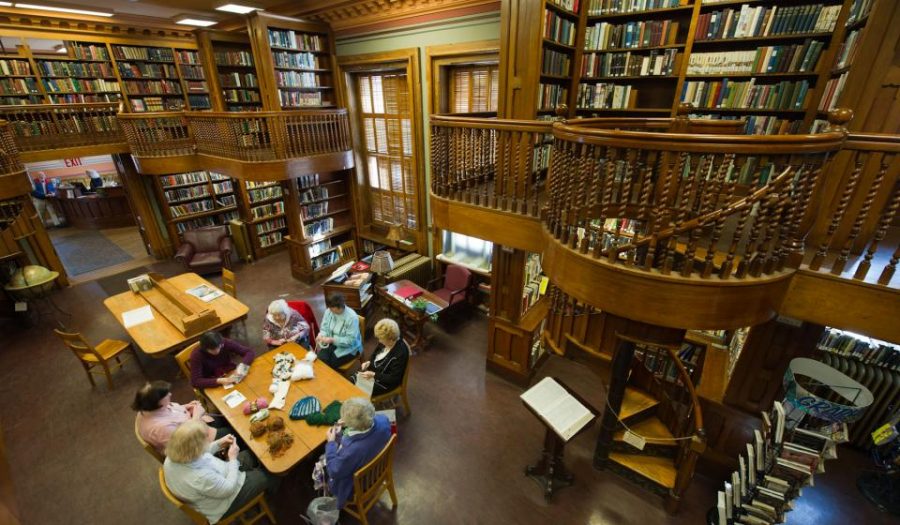 As exam season is upon us, what better place to study than the library? If you have spent any time studying between the bookshelves and actual desktops computers, you have noticed the changing of the guard at the librarian desk. Starting on April 1, Ms. Caron has taken over as Director of Library Services at Bancroft. And she does way more than politely ask you to settle down when your laugh gets a little too loud at co-lab!
Though Ms. Caron has only been behind the librarian desk for a month, she has thoroughly enjoyed working with students. She explained that she has "had some great opportunities to work one on one with some of the students getting into their research projects." Ms. Caron acknowledged, "Having been here only a month, I don't think I've seen all of the parts of the job yet" but she is practically sure that her favorite part of the job – working with students – will not change! She has good reason for this statement because previously Ms. Caron worked as a librarian at Hudson High School (which, I learned was "right down the street from Solomon Pond Mall"). Ms. Caron ended up at Bancroft after being "home with my new daughter." She has had her eye on Bancroft and in her words, "suddenly there was a spot and I was like okay, you know, I've got to try!" And, as you all can probably tell, she got the job.
Though the timing was challenging, Ms. Caron kicked off her employment by working with multiple thesis students and, finding the experience "super fun", she is looking forward to helping more students with research next year. When asked about her overall impressions (my "one month impressions?" she joked), Ms. Caron immediately commented on our "community of young scholars and students," adding, "I think you guys really form a nice tight knit community and I think that's really cool." One example of community that has struck Ms. Caron is our crazy assemblies. She found it "super cool that it's student led" and loved "getting a little bit of exposure to more of Bancroft than the library." She said, "Obviously, I love being a librarian but I love getting out and seeing more of the community!"
So, next time you need help with research or just want to have a fun conversation (I can tell you that Ms. Caron and I spent a solid portion of this interview talking about the mind boggling nature of dark matter!), talk to our new librarian, Ms. Caron!