An Introduction to Hannukah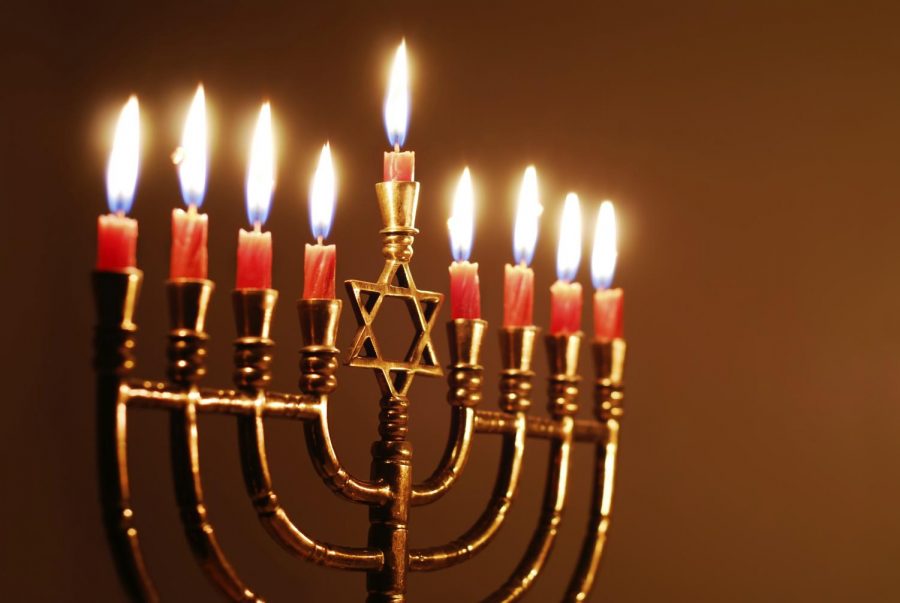 Ever since my days at the neighborhood Jewish preschool, dreidels and latkes always bring a smile to my face when the air develops a chill. Though Christmas often takes over popular culture in December, many people of the Jewish faith are celebrating Hanukkah.
Hanukkah, or the Festival of Lights, starts on the 25th of Kislev and lasts for 8 days. The menorah is lit and presents are exchanged, food is eaten and games are played to commemorate the second century B.C.E. Maccabean Revolt. When Antiochus IV Epiphanes, the king of Syria, forced his Jewish citizens to worship Greek gods, Mattathias, a Jewish priest, and his five sons led a successful revolt. They won back Jerusalem, restored the Second Temple and lit the menorah inside. Though there was only oil enough to keep the candles burning for one day, the flames continued to shine through eight dark nights. The event marked the miracle of Hanukkah and inspired the modern eight day celebration.