JV Volleyball Wrap Up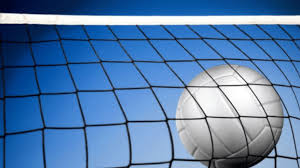 Hang on for a minute...we're trying to find some more stories you might like.
From starting without a coach to playing a game against ourselves, the JV volleyball season was certainly interesting. Despite our 1-9 record, the season was a lot of fun. I think I can speak for all of us and say we learned a lot and improved our skills in this sport. Relating back to Coach's speech at sports awards, I can confirm that Ivori did enjoy the stair conditioning from her shouts of "THIS IS INHUMANE!" throughout the exercise (which is nothing but the truth). That whole fiasco about not having a coach at first was because we formed a JV team around three weeks late. About halfway through the season, Marianapolis Prep, a team we were supposed to play, didn't show up. They had forgotten to write it down and didn't remember that they had scheduled it. Instead, half the Bancroft JV team played the other half and the game was rescheduled. Go Bancroft!