Varsity Volleyball Wrap Up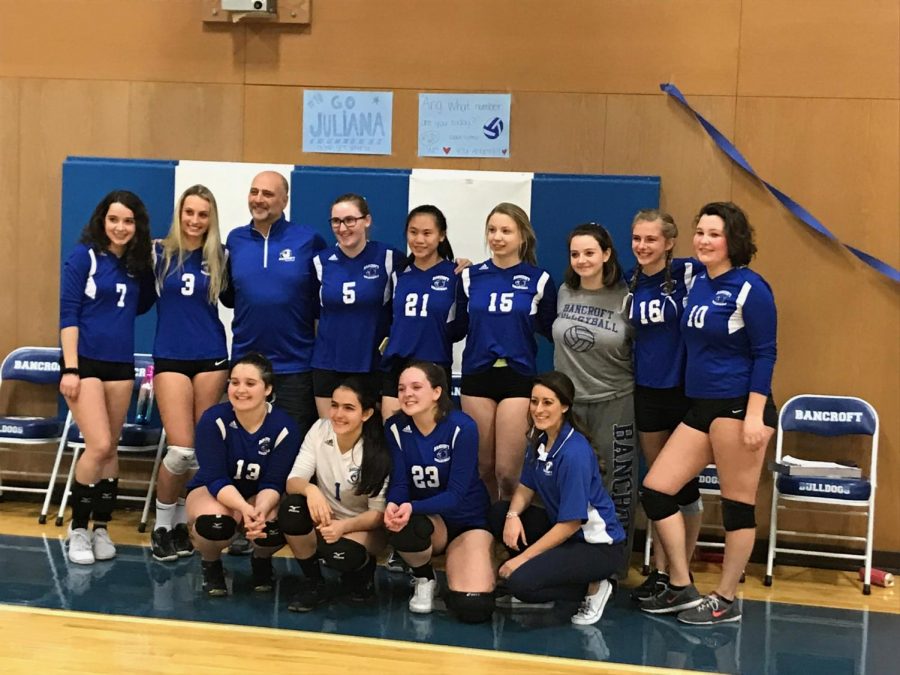 With a new coach coming in this year, the Bancroft Varsity Girls Volleyball team was worriedly waiting to see what he would bring to the team. The girls' fears about a mean and demanding coach were quickly proved wrong when Joe Sicarro walked in. His quirks (what he liked to call "Sicarros") made practices fun, but he still bought a good level of intensity that whipped the team into shape.
The girls snagged a win at Marianapolis' Homecoming, fighting for five matches without a coach or one of their team captains. The girls also celebrated taking a set from Pingree by going to Nick's, the roast beef restaurant ever so loved by Bancroft student athletes. The girls also had some fun (but somewhat sleep deprived) conversations on their bus rides home. All in all the girls had a great season and are excited for next year.