Aidan's Impact of Travel: Israel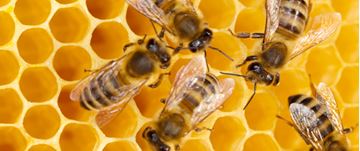 Hang on for a minute...we're trying to find some more stories you might like.
Q: What worried you about the trip before you left, and how did that compare to your actual experience?
A: I was worried about getting lost a lot, and about the language barrier. What ended up happening was that enough people spoke English, so it was all okay in the end.
Q: Who were you with on the trip? Did you make any especially good friends?
A: I knew everyone that was on the trip beforehand and we all knew each other very well, so our bond was strengthened by this experience. I went with my camp, CYJ, based out of Amherst, New Hampshire.
Q: If you were taking another short trip to Israel, what places would you want to revisit?
A: Absolutely Eilat. It is like Los Angeles but better and less polluted.
Q: What cultural differences were most noticeable to you?
A: There were a lot. The most noticeable were the markets. There were open markets everywhere instead of malls or grocery stores, but that was mostly just the location.
Q: What did you learn on the trip that you're using in your day to day life?
A: I learned a lot from the trip, but the biggest impact the trip had on me was teaching me that there is a whole wide world out there waiting to be explored. It made me a more adventurous person.
Q: What do you most want people to know about your experience?
A: Don't be afraid to explore the world. That is all.