Thanksgiving Traditions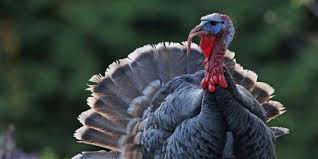 Claire Campbell, Writer
November 19, 2018
When we think of Thanksgiving, many people think of overeating, spending time with family, and remembering what we are thankful for. However, this holiday has grown over the years and has definitely been altered over time.
Long ago families would use either a wild turkey, chicken, or goose as the main dish of their feast. To prepare, football games were often played instead of being watched on the television. They would also take out their best china plates. These days, many people use paper plates for this holiday to make the clean up easier. After finishing eating, it was very common to walk off the meal with family members to spend time even more time with them and get a breath of fresh air. Now we are tempted to collapse on the couch and not move for about four hours until we feel as though we have recovered. Similar to Halloween, it was normal for children and adults to dress up in masks and pretend to be homeless. They would go around asking for a Thanksgiving meal and were usually given money and candy by bypassers. It was also believed that the wishbone found inside the turkey could grant you anything you wanted. Two people would pull on the bone until it broke and whoever got the bigger half would get the wish. Many people today think that Thanksgiving dishes are getting too extravagant and we should just stick to the classics.
Nonetheless, Thanksgiving is a beloved holiday and a great excuse to eat as much as you want, spend time with family and friends that you may not get to see often, and think of all the things you are grateful for throughout the year.