Spotlight's on You: Julia Nguyen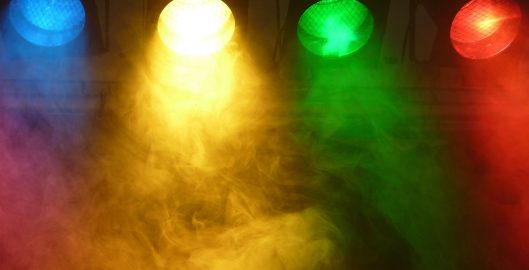 Even as high schoolers, camp is a highlight of the summer. Julia Nyguen, who worked as a counselor at the PALS camp in Philly this past summer, can certainly attest to this! For those who don't know, PALS is a program that "provides a place for young adults with Down Syndrome and their peers to have fun, grow as individuals, and build transformative friendships." Because there are not a lot of camp opportunities for people with Down Syndrome, a week at PALS can certainly make a summer special.
PALS was started sixteen years ago by a sixteen year old girl (yes, she was our age!) whose brother had Down Syndrome. The first camp took place in Philly with four campers. Now, PALS is a community with branches in every region of the country and programs all year round.
This summer, on the first day at camp PALS Philly, 40 or so counselors dashed about the college campus where the camp takes place. Music blasting, they marked up the sidewalks with chalk and made giant welcome signs until the campers' cars began to roll onto campus. The counselors lined the drive and the air filled with shouts, and laughter, and music. Julia said that arrival was "so happy you think it's staged, but it's totally not." And the joy and laughter only begins with Arrival.
Throughout the week, campers are paired with a counselor who they hang out with as the group travels around the city: going on a cruise, visiting museums and a water park, as well as doing on-campus activities. Julia was not paired with a specific camper, but she hung out with campers and counselors on her team – the blue team. Julia would chill with the campers, blasting music in the common room, singing at karaoke night, and participating in the camp's Olympics. Though many campers seemed a bit shy at first, as the week went on they became more comfortable with their teams and had so many laughs. And the fun didn't end after the campers went to bed. Every night, Julia and the other counselors stayed up in the common room until the wee hours of the morning, friendships forming fast. As Julia said that "everyone was so happy" at PALS, making camp one of the best weeks of summer for campers and counselors alike.
If you have any interest in being a counselor for camp PALS, check out the video of Arrival at the link below (and if you are anything like me you'll definitely be smiling) and reach out to Julia. She is the New England Ambassador for PALS. If being a counselor doesn't work, you can donate to camp PALS at https://palsambassadors.funraise.org/fundraiser/julia-nguyen and allow camp PALS to keep providing the amazing and uplifting experiences it does!
https://www.youtube.com/watch?v=rXWKhz8d7Fc