Field Hockey Wrap Up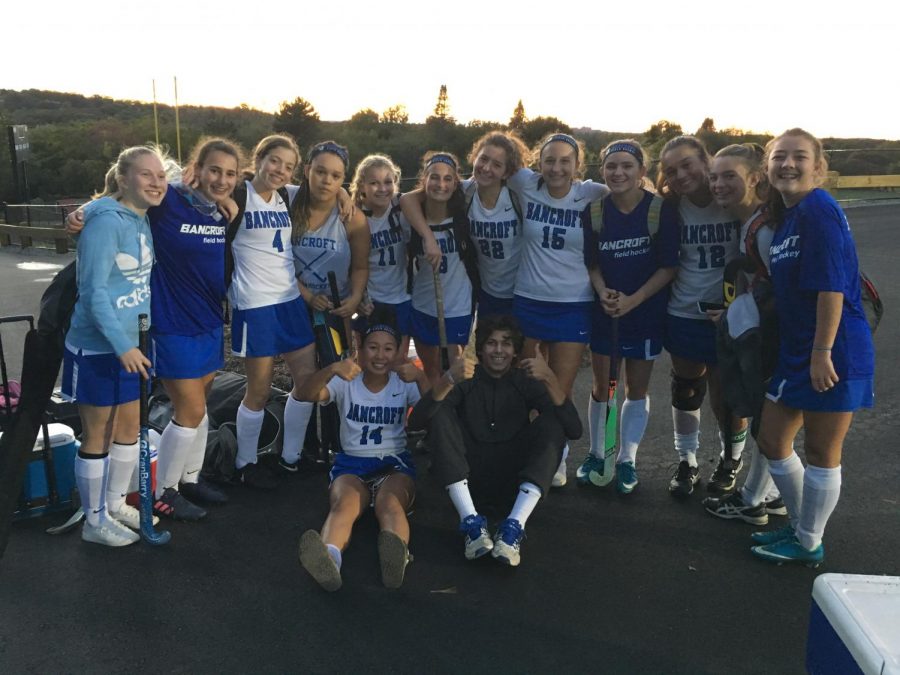 I think most Bancroft students hope to go their entire time here having never set foot in Indian Lake, so imagine the field hockey team's surprise when on the eve of a 90+ degree day Coach Gerhardt announced a lake conditioning day! *vague sarcastic applause.* Luckily, the day came and the team quickly determined that "conditioning" was a loose title; after some games and a little bit of "conditioning," the team considers that day a great experience… until the very next day when Indian Lake was closed for high bacteria levels.
The rest of the field hockey season was met with similarly exciting team bonding experiences, games, and obviously some very fierce field hockey. After playing only three games in September due to weather conflicts, the team got right back into the swing of things in the beginning of October. A memorable game was the October 24th contest against the very physical St. George's school. Despite walking away with a loss, the two fairly significant injuries of the day and fierce competition proved that it was an undeniably exciting and freezing game on all counts.
In all, while it may not be seen in their final record, the field hockey team maintains that they had a fun and successful season — capped off by Coach Gerhardt's famous buffalo chicken dip — and aims to double their wins next year.