Fall Crew Wrap Up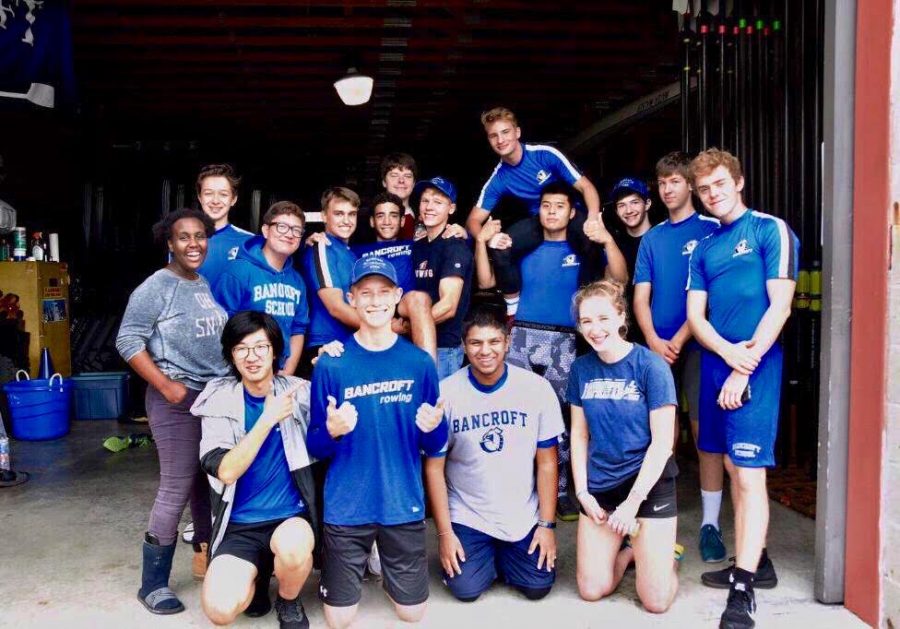 Annabelle Huffman, Writer
November 19, 2018
Crew was certainly a head-banger this season…literally. There was an all-time record set for concussions sustained from crew-related injuries this fall, but we won't focus on that too much.
The new coaches brought an interesting energy to the team in the form of Novice Coach Randolph sporting his fire-engine red fisherman's pants and chanting his catchy new cheer. Unfortunately, in the last race of the season up in Saratoga Springs, all Saturday races were canceled due to a high risk of hypothermia, but all of the boys' boats launched Sunday morning from the wet, muddy grounds of the race site.
Overall, they had a total of 2 concussions, 1 phone lost in the mud (Gavinnn), 4 lost oars, 1 single in the newspaper, 1 eight, 1 hot tub overflowing with 10 rowers and 3 coxswains, 1 crusty-box auction, and multiple lectures. The tasty crew cookies were a great way to end a kind of wacky season. All the rowers are looking forward to the spring when they're going to get after those fat ergos and beat their 2K times.