Varsity Boys Soccer Wrap Up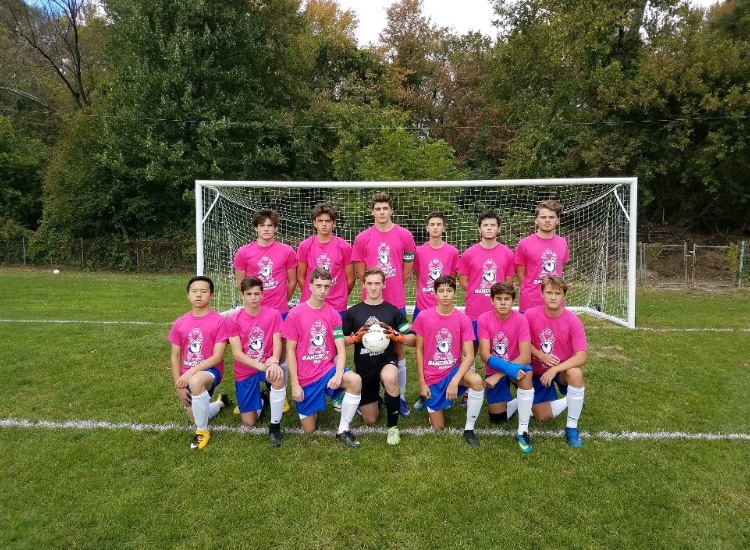 Matthew Baker-Grunza, Writer
November 19, 2018
Once again the fall season passed with no one passing out during pre-season. Now, that could be called success, but boys soccer didn't stop there. The boys varsity soccer team not only made it through pre-season, but also won against Marianapolis at Play Day and had the hypest cheer at the Hoco pep-rally, continuing onward with the season with memorable quotes such as "get in their jockstraps" (Coach Spreads) as well as other conversations. Most memorable of all these fun conversations was towards the end of the season when Willy tried to rally up the team by saying, "Together on tree! One, two, TREE!" causing the response from former Bancroft Coach Dipersia: "No Willy, not now."
Of course, the story doesn't stop there, so I shall elaborate more for you non BVBS players. (As you can see, I'm not talking about wins. We didn't have many.)
The story continues.
For all those not on the field, Coach Dipersia had been ranting for the past 5 minutes of practice about togetherness. This was obviously an ironic situation because of Willy's quote, which definitely explained star center back Randy Pierce's laughter. Sadly though, this aroused Coach Dipersia to respond in his mature, leaderlike, all-in-this-together fashion by telling Randy that he should hit the weight room. These heartwarming conversations are exactly the reason why the team gave our captain, Carlo Mannina, the most wins of his entire high school varsity soccer career: TWO!
Do not let this record fool you, though. This season our team was in every game, and we definitely have the potential in the years to come to be a very successful team. Until next year, my devoted Unleashed readers, hold your breath and get ready for a NEPSAC winning team.
"TOGETHER ON TREE! ONE, TWO, TREE. TOGETHER!"