Ms. Steponatis' Impact of Travel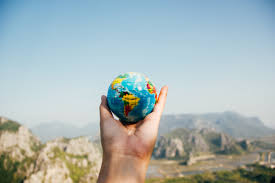 Lyssa Steponatis, Contributer
May 21, 2018
What/ where were your trips?
The ones that I discussed or mentioned in my presentation included:
– regular trips between 2 and 6 days at Temenos Retreat Center in Shutesbury, MA over the course of 12 years in all seasons
– Road trip to Newfoundland for 9 days
– 2-week solo trip to Costa Rica
– 12 days to Iceland
– 5 days to Ireland
– Philippines (5 days out of a longer trip to South Korea visiting my mother who was teaching English there)
What was your favorite part of your trips?
Very difficult to say!  I really appreciate the benefits that I mentioned in my presentation. I have learned how to notice when I need time away to renew and refresh, which I will no longer ignore.
Often, what becomes the best story is not what is my "favorite" during the trip.  For example, when I was in Costa Rica, I got stuck in a terrible rainstorm just after the sun went down… in the mountains. I came across a very large puddle that I wasn't sure I could get the vehicle through, and I had already crossed over four overflowing rivers.  I had to turn around, on a one-lane gravel road. It was very scary and harrowing, but it is one of my favorite stories to tell, because I (mostly) kept my head, and ended up in a beautiful place I wouldn't have found otherwise!
I absolutely loved hiking in Iceland.  Of all of the places, I would have to say Þingvellir (Thingvellir) historic site and national park was amazing.
How would you say these trips have changed you?
I feel more confident in myself, more independent, and more likely to explore!  I have learned more and more about how much I appreciate my home and what I miss about home.  I have also become more frugal so that I can afford more travel.
Anything else you'd like to say?
Thanks for the time to present and share! I'm always happy to talk with anyone about my experiences. Feel free to stop me in the hall and ask a question!