A Contemporary Bibliophile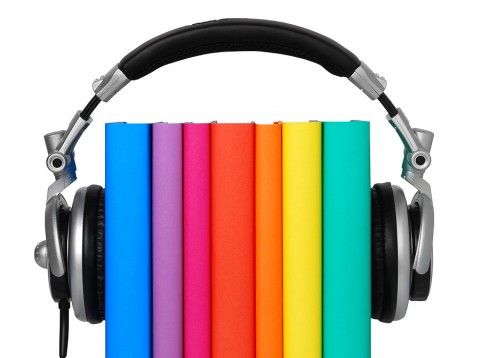 Gail Buckley, Contributor
May 17, 2018
Hang on for a minute...we're trying to find some more stories you might like.
I'm a reader. Always have been and always will be.  However, the last few years or so I felt like I was getting away from it. Now I am not talking vacations or school breaks here. My family know that the first place I hit at the start of a school vacation is the Millbury Public Library, and I am never happier than when I am sitting on my screened porch in the summer time with a pot of tea and stack of books. It was just that I was finding that with schoolwork and taking care of my family, I did not have the time for pleasure reading that I once did. Now I dabble on various author and reading websites from time to time, so when in January of last year one of those sites started a reading challenge where people pledged to read a certain number of books in the coming year, I thought: ok, I'll give myself a challenge.
Let me be very clear.  I have never been good at keeping resolutions. Every January I make some and by February 1st they are usually a thing of the past. I been resolving to lose the weight from my last pregnancy for oh let me think… the last 15 years, but I was really thinking that I might be able to keep this reading challenge. Now I know enough not to make a lofty goal like pledging to read 75 books in a year or something crazy like that, but I thought 20 books would be a doable number for me to read last year. I was pretty good last winter and was reading about a book a month, and when I fell behind in my challenge (as the alerts on my phone and in my inbox kept reminding me) I knew I could make up some ground over March vacation — which I did by reading 3 books. However, by April and May the alerts kept coming and I was behind again. Summer hit and I thought I was in the clear.  While I definitely gained some ground on my challenge and was reading more, I also felt that my attention span was not as sharp as it had once been. Menopause brain maybe? I don't know, but I felt scattered. The good news was that with summer vacation I was back into walking 3-4 miles every morning, but even with my various playlists on my phone I was still feeling unable to focus.
While browsing through the app Overdrive on my iPad to get a digital book for vacation, I realized that I could download audio books.  Remembering howI loved listening to books on CD when I was commuting to work twenty years ago, I had an epiphany! I started downloading audio books on my iPhone and heading out the door at 5:30 am for my morning walks. It was a total game changer! Listening to great stories read by great narrators including many of my favorite Hollywood stars, I was walking all over my neighborhood, all over Ogunquit Beach and all over the state parks near my parents' house in Connecticut. I had forgotten just how much I love to hear a good story being told.  I found myself walking further and sometimes even taking two walks a day just to listen to my books. Driving long distances to pick my children up at various ice rinks and such was a pleasure when I plugged my phone into my car's USB port. And when my kids complained I said, "Too damn bad. It's my friggin' car." Grocery shopping on the weekends, which is the seventh circle of hell for any mother by the way, was a delight! I could ignore all the idiots and their screaming kids in the store by putting on my headphones and listening to a book.  
I started to make challenges with myself.  I would listen to a classic one week, a biography the next, a mystery next, a memoir and I went on and on.  I listened to some of the books I read in high school but did not understand, and some of the ones I was supposed to read but did not. (Sorry, Mrs. Fortier) The books were loaned to my device for 14 days, but I started trying to listen to them in 7 days and return them faster. I started setting the Overdrive app for 15 minutes on a timer and went to sleep listening to my books. No joke: this was bordering on the obsessive.
I am currently listening to a book written by one of my favorite comedians.  The author is the narrator, too, and so it is literally like being at one of his foul-mouthed, very politically incorrect, profanity laced rants at a comedy club. So offensive on so many levels but also so hysterically funny, I cannot stop myself. Do I care that I start laughing out loud when I am by myself in the middle of a public place? Not at all.  Am I happy to disconnect from the world in a good way with the spoken word? Yes, I am. Do I feel like I am more productive with my time instead of wasting it trolling the internet doing online shopping, reading up on the royal wedding or wondering why it took Prince William and Princess Kate so long to come up with a name for the royal baby? Yes, I do.  Is it nice to forget the bad news and political divisions of the world for a little while and simply enjoy a good book? You're darn right it is.
I cannot wait for summer vacation to start. I can picture myself browsing for hours for summer beach reads at the Niantic Book Barn with my phone in my pocket and my earbuds in. This way I don't have to listen to every blowhard tourist who thinks he is a critic for the New York Times Book Review.