Advice for Rising Sophomores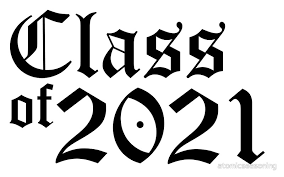 Congratulations! You've almost made through your first year of high school — that's crazy and I'm sure you can barely believe it. To be totally honest, I still forget I'm not a freshman sometimes, so maybe I'm not the most qualified person to be giving you advice for your sophomore year, but here I am anyway and there's nothing you can do to stop me.
That brings me to my first piece of advice: be nice to freshman. I know, I know, what's the point of not being the youngest on campus anymore if you can't take advantage of it, but you've got to remember what it was like for you. On the same note, you're not the little kids on campus anymore so remember to set a good example and don't be stupid — there's people looking up to you (I know, intimidating).
Another thing to remember going into your sophomore year is to not be afraid to try something just because you didn't do it last year. Maybe you didn't start something as a freshman and now you feel like it's too late…everyone will have an advantage and you'll look dumb because you're a little behind the other sophomores. But I can say from experience that no one will be annoyed or upset that you decided to try something new. Itś more likely that they'll just be excited to have more people involved. On the other side, don't feel trapped into doing something you don't like or don't want to do. Just because you gave lacrosse, gourmet club, or acting a shot your freshman year doesn't mean you have to keep doing it. You tried and it wasn't for you — no one will blame you for that.
Now the bad news: your workload will get harder your sophomore year. *pause for groans* But, I promise you can handle it: just stay on top of it and stay as optimistic as you can. It's really not that bad if you take it one assignment at a time. Plus, an exciting thing about sophomore year is you start to have more choice in what classes you take, so maybe your work is harder but it's more likely to be in something you're genuinely interested in.
All in all, for your sophomore year don't let yourself get too stressed out, don't be afraid to try new things, and make sure you have some fun!