Equity Task Force: Please Join Us!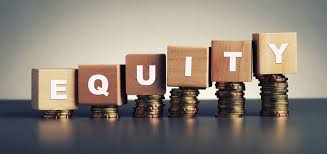 The Bancroft Diversity Statement, which is placed front and center on the Bancroft School website directly below our Mission Statement, states:
We believe that, in order to fulfill our mission, a healthy diversity must define Bancroft School.

We believe in the dignity of the individual and the celebration of difference.

We believe that our community must aspire to the best democratic ideals.

We believe that a diverse and inclusive community is a better learning community.

We believe that our sense of justice and inclusion will continue to evolve.

We strive to create a diverse and inclusive community in which each individual is safe, known, and valued.

We strive to create a school culture that affords each member the opportunity to construct a personal identity in an environment that is open, inviting, and accessible.

We strive to forge a community devoid of all forms of prejudice and discrimination.

We strive to build a community of families, faculty, and staff that reflects the diversity of the greater Worcester region.

We strive for an inclusive community that gives voice to all members, encourages challenges to biases and assumptions, and promotes ongoing discussion of these important topics.
These ideas are often lost in the craziness of our daily lives, but this year the Social Justice and Equity Think Tank/Task Force has been working to understand how the Diversity Statement can be better integrated into our community.
This group was formed by Ms. Baker in the fall of this year. At first, the Task Force was made up of a collection of heads of clubs that were working on issues of inclusion at our school or in the greater community. The Task Force has been meeting once a month to discuss and determine goals that we believe are essential to making our community reflect the ideas in the  Diversity Statement.
We have established the following goals for 2018-2019:
to promote more open, honest conversation and communication between all constituents, regardless of views, beliefs or level of power

to have more frequent meetings and expand participation

to explore and expand curriculum to reflect the

Diversity Statement

.  
We would love to have more people join us in order to ensure these goals reflect the needs of everyone and to begin dialogue on issues relating to the Diversity Statement that we, as a community, feel need to be addressed.
We hope to see you at our next meeting! The more opinions and ideas in the room the better and stronger we are.
Come and bring your friends & teachers!