Top Ten Things to Do Over the Summer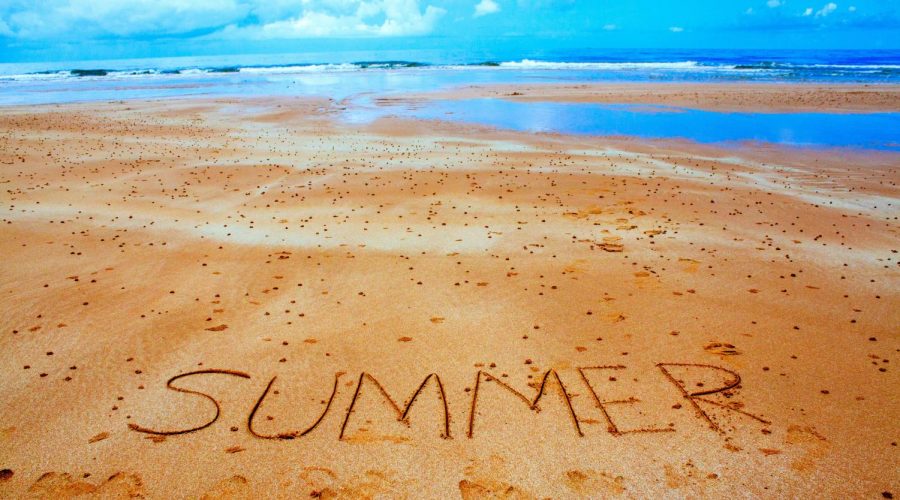 Serey Kremer, Writer
May 17, 2018
Upon coming back from summer vacation we all have that same old and often uninteresting conversation: the "so what'd you do over the summer" one? That's not to say they're all uninteresting — it's just that a lot of the time the people who ask are typically looking for one sentence answers…unless they're not, which could lead you to a very engaging conversation. That is, if you actually have anything to say about your Netflix marathon filled summer.  
So if you are looking to explore a world beyond your TV, then you should read through this list of The Top Ten Things to Do Over the Summer. And perhaps have a riveting, thoughtful, and overall entertaining discussion about your summer experiences that will help you avoid this (100% real) conversation:
"So what'd you do over the summer?"
"I stayed inside in the dark like a mushroom."
"Ah…okay…"
Amusement Park
Don't let the long lines deter you — it's worth it! And remember, patience is a virtue. But if you don't like roller coasters and aren't a fan of heights, try a water slide!
      2. Beaches (by kayak, canoe, paddle board, or speed boat)
Now it may seem like an obvious summer activity, and it is. It's so obvious that almost everyone tries to do this over the summer, which leads to very packed and noisy beaches/lakes. But if you're looking for a quiet and relaxing day on the beach, then you should try going to narrowriverkayaks.com where you can rent a kayak, canoe, paddle board, or speed boat to use on a scenic river route to a private, secluded, and rarely busy part of the Narragansett Beach.
#3-5 are for the type of people that identify with the phrase:
"ride or die"  
     3. Bungee Jumping
I have always wanted to try this, but I never knew where to go until now! The closest one is the Great Canadian Bungee Corporation located in Ottawa, Canada. It's about a 7 hour drive, give or take depending on your location, which is less time than it takes to get to Washington D.C., so don't let that part get in the way!
     4. Skydiving
If you didn't like number 3 and prefer "no strings attached" types of activities, then this is the one for you! Type worcesterskydiving.com into your search bar and you can book a "jump" right away! But if you want to skydive alone, then you can attend their skydiving school and jump out of airplanes anywhere at anytime.
     5. Hang Gliding
For those who liked the idea of number 4 but also appreciate scenery…then hang gliding should be perfect for you. You still get to jump off of things, like cliffs, but instead of falling from the sky at high speeds, you get to fly in the sky and observe the tiny houses beneath you.  Type in Hang Glide New England and book a session! It's about a 28 minute drive from Princeton, MA so you won't have to wait long to know what it's like to be a bird.
     6. Hiking
Enjoy nature at its finest when everything is green and in bloom. A great place to go is Wachusett Mountain where we have Mountain Day!
     7. Get a Job
This might sound super lame, but isn't asking your parent for twenty bucks every time you want to go out also pretty lame?
     8. Outdoor Movie Theatre
If you find yourself wanting to watch a movie but escape the A.C.- confined space you call home, then this is a sweet idea. There's a drive-in movie theatre in Leicester that's only 25 minutes from Worcester. They offer double feature first run films and snacks!
     9. Travel Abroad
You have 12 weeks to do this so planning shouldn't be an issue! Go somewhere new and exciting to meet new people and try a different cuisine. Or go to a familiar favorite location because with the limited time we have off, it's sometimes nice to know what you're getting.
     10. Star Gazing
A very simple activity that is so underrated. Grab a towel, some bug spray, and maybe some food to enjoy as you look up at the stars in hopes of witnessing a shooting star.