Top 5 Good&Cheap&Fast Eats in Worcester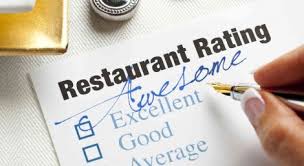 Hang on for a minute...we're trying to find some more stories you might like.
As a native from Wormtown and the daughter of two "foodies", I've been to a lot of restaurants in Worcester. Despite Worcester not being the largest or coolest city, it has some great food. You just need to know the right places to look.
Now, I know as high school kids we have to spend our money on gas, clothes, college applications, makeup, etc. So, naturally, we're on a tight budget. Budget constraints are great, don't get me wrong, but that forces us into a repetitive restaurant experience. At lunch, how many upperclassmen do you see with Chick-fil-a bags, a Dunkin's iced coffee, a Domino's pizza, or a Starbucks hot coffee? I see that Every. Single. Day. So, to help you all break free of your food habits, I've compiled a list of 5 of my favorite good&cheap&fast eats in Worcester (estimated driving time included).
Bon Appetit!
If you're looking for…
…a really good

hot dog

in an old school vibe restaurant…

George's Coney Island

.

4.8 miles – 8 min from Bancroft

*cash only*

Coney Island has been serving its dogs for generations. According to the website,  it "has endured through a depression, two world wars and a dozen presidents." Known for its speedy service, excellent dogs, and secret chili sauce, it's a landmark in Worcester — just drive by the big sign above the restaurant and you'll see what I mean.

Coney Island is a time machine: you take one step in through the doors and you are transported back to a time that you either remember fondly or were never a part of. It's typical to prop your elbows up on the counter as you lean across to give your order. "Five UP! Extra meat sauce!" the lady bellows and the person cooking up the famous dogs engages in a flurry of activity, lining buns up their arm, dropping the dogs into those buns, and then swiping on some Coney sauce (or whatever you like on them). Ask for a bag of chips or a juicy pickle, if you're so inclined. Then, order your drink. They have loads of drink options, but the best ones are the milks. They have the little paper milk cartons of chocolate and white milk that you're likely to see at school…but those aren't the ones you want. Ask for the chocolate milk in the glass bottle. Trust me, it's the best you will ever taste. The choco milk is smooth and rich and creamy and always has me wondering if they simply melted a carton of really good choco ice cream. Then, pay, grab your tray and take a seat in one of the cozy wooden booths. Now, you're probably wondering, can this place get any better? Yes, yes it can, and it does. Carved into the the walls of the booths are initials of lovers and boyfriends and girlfriends and words and song lyrics. As you sit and bite in that first dog, you are surrounded by history. Unlike any other restaurant I've ever been to, you know that someone somewhere sat right where you are and ate a hot dog just like you — the carvings are proof.

…a

bagel

and smoothie or baked good…

Bagel Time

.

2.5 miles – 6 min from Bancroft

If it's a bagel you crave, you don't have to go far. Bagel Time is right across the street from the WPI athletic complex, only 6 minutes away from Bancroft. You can't beat a Bagel Time bagel with their cream cheese. My top three are the Asiago, the Chocolate Chip, and the Plain with plain cream cheese. The bagels are baked fresh every day, so if you get there early, you might be lucky enough to snag a warm one — their warm bagel is something you wish for. It's that good. But even if you don't get the coveted warm bagel, you'll still leave with a smile on your face, and not only because of their scrumptious bagels. The staff consists of the dynamic husband&wife duo, Mary and Cristian Zaruha, the bagel lady and the bagel man. Their slogan is "you can't buy love, but you can buy bagels" and that's pretty accurate. Ask anyone who has eaten a Bagel Time bagel if they want to go and grab one with you. At the sound of Bagel Time, you're likely to witness your friend's eyes glaze over as they sigh and say lovingly, "Ahhh — a Bagel Time bagel, yes, let's go."

…some dynamite

homemade salsa & guac

with fresh chips…

Sol of Mexico

.

3.2 miles – 9 min from Bancroft

This quaint little Mexican eatery serves up the best homemade salsa & guac I've ever eaten. You can taste the freshness of each and every ingredient. The chips are homemade, too — sometimes I've gotten there as she was bagging the chips for that day. Also, the prices are very reasonable – a bag of chips ($2), salsa 8 oz. ($4), guac 8 oz. ($4), salsa 4 oz. ($2.25), and guac ($2.25). There's loads of Mexican food items on her menu as well, but the chips+salsa+guac remain my favorite.

…

focaccia and cookies

…

Darby's

.

5.4 miles – 10 min from Bancroft

Darby's Bakery is a little bit of a ride from school, but definitely worth it. You could grab a bag of cookies or a focaccia bread (like little personal pizzas) – perfect for a light lunch or a snack before practice. If you stop in there, you'll see a ton of cookies begging for a chance to get in your belly as they sit in their prominent display case. It's hard to miss them, and even harder to leave without buying a few. I recommend the chocolate chip cookie and the Healthy cookie. The owner Paige even makes her own candy bars that consist of a slice of brownie coated in homemade caramel, topped with honey roasted peanuts, and dipped in chocolate. The best part about Darby's Bakery is that all the cutting, baking, dipping, frosting, etc. is all done by hand — so you know it was made with love.

…some place a little classier with an option

for everyone in your group

…

The Boynton

.

2.9 miles – 7 min from Bancroft

Now, if you're looking for somewhere to sit-down and eat lunch/dinner with your friends, then the Boynton is the place you want to be. Right outside of the WPI campus, the Boynton is a hot spot for students and families. The quality of the food is always consistent. You'll hear it all the time, "I've never gone to the Boynton and had something bad (*knock on wood*)." The menu has something for everybody on it and the prices are reasonable. I love their crock of French Onion soup. The apps are always good and my family has tried everything from fried pickles and brussel sprouts (both are sooooo good) to the Boynton Blooming Onion. Like I said, the food is consistently delicious, so you can't go wrong at the Boynton. It's a great place to go with a group of friends or even with your family.