Editorial: Lack of Listening to Student Voice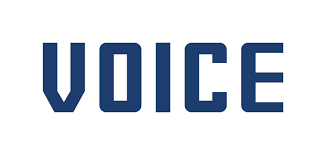 Unleashed welcomes editorials from all students. If you feel strongly about an issue, please share your ideas with us @unleashed.bancroftschool.org. Comments and response articles are encouraged.
Recently, I read through Bancroft's "Out in Front" campaign brochure because I was curious to see how the administration portrays student life and experiences to potential donors. I thought the campaign encapsulated Bancroft's active educational environment and correctly portrayed the students as engaged, fierce, and welcoming individuals. However, "Out in Front"  boasts about students' successes in "a learning environment that celebrates their voices." While many of us can agree this statement rings true in an academic context, it could not be further from the truth outside the classroom.
What "Out in Front" fails to recognize is the fractured sense of communication between students and administration, which leaves many students feeling like their voices are forgotten, disregarded, and unimportant. Unfortunately, the administration has reinforced these feelings, as they have made critical changes to student life without consulting a majority of the students. Remember when the couches in the Hub were replaced or when holiday decorations were banned all without prior student consultation? These are just small instances where student voices were excluded from the administration's initial conversations.
While changes have been promised and we have been reassured that our voices matter, there has been little to no action to support these claims. In fact, the administration has once again failed to show students common courtesy and respect for their opinions by recently making a decision to hold commencement in the Field House (instead of outside or the wood gym) and to lift the 9-11th grade attendance requirement. This abrupt change to Bancroft tradition was quietly announced inside the spring calendar email sent to parents. The senior class was never directly told about the changes to commencement. Instead they had to rely on their parents and schoolwide gossip to inform them that their culminating moments as Bancroft students would be critically altered by the administration. This fractured communication between the students and administration is disappointing, disheartening, and disrespectful.
As a senior, I feel frustrated that the administration doesn't value our opinions enough to include us in the initial conversation about our own graduation. For a school that claims to celebrate student voices, we were never given a chance to voice our own opinions before a decision was made. Instead, the senior class representatives have had to initiate conversations with members of the administration in order to have the student voice even be heard. While I have faith that my student government representatives will voice our concerns and look to strike compromise, I do not trust the administration to value and respect these student opinions. This situation and other similar past events have given me reason to believe that the administration does not care what students have to say and will continue to make decisions on our behalf regardless of public opinion.  
Collectively, we students want to feel valued by the administration. We want to be part of larger conversation in which we are able to express our opinions on changes affecting student life before they are made. Showing students this respect will help reverse the damage that's already been done because the failure to include student voice has resulted in hostility between students and the administration, which only breeds discontent towards Bancroft as a whole. This lack of respect also discourages students from being active members of our community because we do not feel valued. So after browsing "Out in Front," I think the best way for Bancroft to progress is for the administration to truly celebrate student voice by recognizing our opinions and keeping us in the conversation.