25 Steps to Writing a Senior Thesis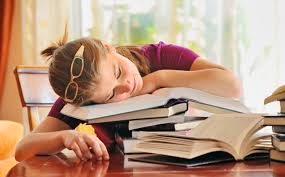 The Senior Thesis: we don't know what it is as Freshmen, we forget about it as Sophomores, we fear it as Juniors, and we dread it as Seniors. It's a daunting project – I mean, the idea of writing at least a dozen pages on a well-researched topic sounds scary. It's the first major paper we write in our academic lives, and, often times, it feels like an impossible task. But, as seniors prove every year, it can be done. As the Class of 2018 just handed in their final drafts before March Break, here are a few tips to help next year's class survive their Senior Theses…
Find a topic that you find interesting and think is really cool.
Start to do some basic research.
Find out you've chosen a topic that doesn't seem to exist in any academic journal or reliable online source.
Panic!
Finish reading Hamlet Act 5 Scenes 1-2.
Scramble to find a new subject and prepare your Topic Statement the night before its due.
Take a breath of relief – you made it through the first deadline.
Reward yourself by ignoring your thesis for the next week.
Panic, again, because somehow your Thesis Statement is already due tomorrow and you've barely done any work!
Stay up all night researching and writing. Finish your Thesis Statement during clubs/colab and hand it in next period.
Take another breath of relief – you made it through the second deadline.
Find out you have thirteen days to write a coherent twelve-page paper.
Panic!!!!!!!!!!!(again)
Put off writing until the weekend. Then, spend hours on your introduction and make no actual progress.
Pray for a snow-day.
Thank god for the incoming nor'easter.
Be super productive during your snow-day and write most of your rough draft then.
Finish it up over the next couple nights and hand it in on-time (woo-hoo!!).
Take yet another breath of relief – only one deadline to go!
Get your paper back; freak out about all the edits you have to make.
Cry.
Suck it up and fix your paper. Rewrite the first four pages, add a couple of sources, add a new argument, fix your MLA citation errors and etc.
Kill all the trees in Worcester by printing TWO copies of your final draft.
Hand it in.
Cry again. You (barely) did it!!