Award Season Feminism: Will it Last?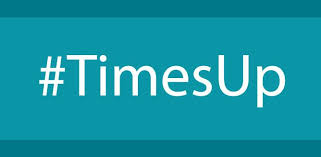 Hang on for a minute...we're trying to find some more stories you might like.
Unleashed welcomes editorials from all students. If you feel strongly about an issue, please share your ideas with us @unleashed.bancroftschool.org. Comments and response articles are encouraged.
"And here are the all male nominees." OHHHH, you can hear the reaction from the crowd, most of it pretty positive. Natalie Portman's comment while handing out the Golden Globe for best direction of a movie was bold, and talked about in a couple of site's 'Best Golden Globe 2018 Moments.' But is that discussion going to continue?

The Golden Globes were filled with a lot of support of the #timesup movement and sexual assault awareness this year. From Seth Meyer's monologue to Oprah Winfrey's acceptance speech for the Cecil B. DeMille award, it was the topic on everyone's mind that night. But after the awards were handed out and all the nominees left – which included 30 male producers and 7 female producers for the 10 films that were nominated –  what happened? Did the film industry change overnight to suddenly become more accepting of women? I don't think so.
Natalie Portman's comment about the lack of women in directing roles was, in my opinion, the comment with the most subsistence that was made that night. While some people took her comment as "shade" at the snub of Greta Gerwig for Lady Bird, I took it as much more than that. Her comment attacked the root of the problem: Hollywood was built on the backs of white men, and it's gonna take a whole lot more than a #timesup pin for them to stop being the only people involved in making films. Even with the Oscars, which Greta Gerwig got a nomination for, the academy shouldn't just say " we nominated the female, go us" and call it a day.
A few weeks after the Golden Globes, the S.A.G Awards made the noble gesture of having all female presenters. To prove what exactly? That women can speak? That they can hold an award for a few seconds and then give it to another person? Empty gestures like these are meant to make headlines, get praise and cause no change in the industry.

If we want good movies about women to be made, not to mention sexual assault to end in Hollywood, then women need to start being included more in behind the scenes roles. We need female directors, producers and writers if we want to see complex female roles on screen, and we need to see it long term, not just when there's a hashtag trending about it.