Felix's College Essay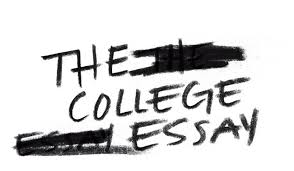 Felix Qin, Writer
February 14, 2018
I had always known that I wasn't "normal."
I remember going to the toy store with my parents when I was five, seeing a showcase of Barbie dolls, and begging them to buy me one. Frowning, my father declared, "Son, you're a boy; boys are not supposed to play with Barbie dolls." Disappointed, I walked towards the model car section.
Years later, it was a hot summer night in Beijing when my mother had barged into my room and caught me texting my first boyfriend; I was 14. "Haomeng," she said, "if you like boys, I'll jump out of the window right now." My heart was torn. How could you tell your mother that you're bisexual when your apartment was on the twenty-first floor?
I knew exactly what she was afraid of: she wouldn't have a grandchild. She feared that she would be different from her friends, only because I was different from their kids.
As I grew up, I realized that I too had my own narrow-mindedness.
From when I was seven to nine, I delivered plants for my parents' flower business after school since they didn't have enough money to hire someone. I remember my little body trembling while holding gigantic vases of flowers that completely blocked my vision, and toddling one step after another in fear. Afterwards, I had to bow to appreciate our clients. As my parents' business expanded, they didn't need my help anymore. But with such an intense labor experience at a young age, I learned the importance of working hard. This translated into studying hard in school. I viewed lazy people as slackers, wasting their potential and lives.
After I started studying in America, however, my viewpoint gradually changed. I began to see that even among those who didn't study as hard as I did, there were outstanding leaders, actors, artists, and athletes. I realized that it was unfair to expect them to be like me. In other words, everyone has the right to live the life they want, and we should respect their choices, so long as they're not harmful to others. Thus, I learned to appreciate people's merits rather than looking down upon their flaws.
As a result, I realized that my mother and I had both rejected people whom we didn't understand. I felt the need to let people know who I really was by revealing my identity.
Consequently, I started coming out to my American friends. I had butterflies in my stomach at first, yet it turned out that they were all accepting. And I was surprised that my Chinese friends were just as open-minded.
With all the love and support from my friends, I became increasingly comfortable talking about my sexuality, and I felt more responsible for promoting mutual understanding and spreading love to reduce hatred. I wrote about my journey in my high school's online student publication. I even participated in a study of the Chinese LGBTQ community in Beijing during winter break in 2016.
In a filial relationship, as the young ones, we shouldn't expect our parents to make sacrifices for us (although they always do). Similarly, our parents shouldn't expect us to fulfill their happiness, such as by giving them grandchildren. What matters is that we cherish each other's love and company.
The Rainbow Flag is the symbol of the LGBTQ community because it not only represents diversity, but also symbolizes that understanding is acquired by individual explorations. Through close examination, we discovered that light is not merely white, it consists of distinct colors –– the colors of rainbow. Just as I helped my mother with her flower business, I hope one day I'll be able to help her again, one step after another, to accept who I am.