Oscar Movies: See or Skip?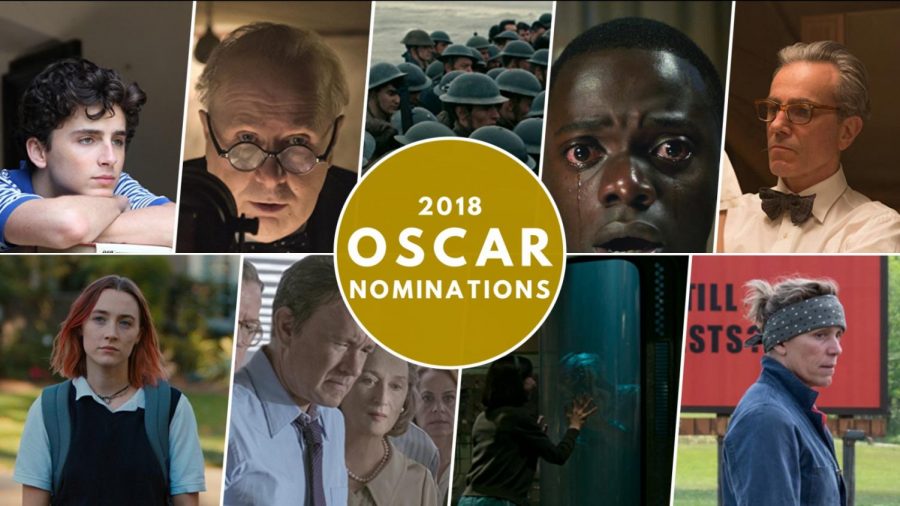 Call Me by Your Name
With 96% certified fresh on Rotten Tomatoes, Call Me by Your Name has one of the highest scores out of the Best Picture nominees this year. And I can't figure out why. It also has the longest runtime at 2 hours and 12 minutes and no, the time doesn't fly by when you're watching it. They do a good job of setting up the love story at the beginning, but after that the film just drags on and on even after the two main characters finally get together. The only memorable part comes towards the end with one of the main character's father's monologue, but even that stunning moment is tainted by the fact that it didn't come an hour earlier. Also, critics have brought up the difference in the two main character's ages, as one of the characters is 17 and one is 24. That factor bothered me a little bit as I was watching, and this Boston Globe article really confirmed my opinion of the creepiness of the relationship. Long review short, I wouldn't recommend this movie for anyone.
The Darkest Hour
The Darkest Hour. Oh, how I really wanted to like this movie. Although I did enjoy Gary Oldman's performance, the movie had too many scenes where he gave really long and complicated monologues that went right over my head. Maybe I'm just stupid, but I didn't like how there were three long scenes where all he did was give rowdy political speeches. The most that I understood about these speeches was the general sense of patriotism he was trying to portray. However, every time those scenes were on, I felt like I had to start taking notes and annotating parts of his speech to try and figure out his message. Unless you're a really big Winston Churchill fan, don't see this movie, or at least wait until you can rent it for a cheaper price.


Dunkirk
Dunkirk is one of the two movies nominated that you can't currently see in theaters and, frankly, it's not worth the extra effort to rent it. Though the cinematography and sound design are good, the plot constantly switches between four different groups of people, making the film somehow confusing and boring at the same time. The characters don't get enough screen time for you to care about any of them, and honestly by the end of the movie I didn't care if any of them survived or got off the beach. I just wanted to go home. All in all, it's probably one of the weakest movies nominated for best film this year and not worth the watch unless you're really into history or technical aspects of movies.

Get Out
Get Out was one of the most popular nominees this year and, considering the fact that it was released almost a full year ago, it's pretty crazy that it was nominated. If you haven't seen it at this point, where have you been? The acting is incredible, the visuals for the sunken place are stunning, and the mystery is built out enough that you're intrigued for the entire movie.
It's probably a long shot to assume this movie will win best picture since there's so many other good movies in this category, but it's probably the only one nominated this year that will be talked about in years to come.

Lady Bird
Lady Bird is another nominee that got a lot of buzz this year. In the broadest terms, Lady Bird is a movie about what it's like to be a girl growing up. I feel that every woman can relate to some aspect of the film. Whether it's the relationship the main character has with her mother, her high-school friendships, or her suppressed teenage rage, everyone can find themselves in some aspect of the main character's personality or experiences. Also, it's only an hour and a half, which is nice—some movies really need to check themselves when it comes to length *cough* Call Me By Your Name *cough*.

Phantom Thread
Phantom Thread is the only movie I haven't seen that was nominated. I know, I know, I'm such a fake movie reviewer—but hey, you can't see them all. I've heard good things about Daniel Day Lewis' performance, so if you wanna see him retire for the fourth time, definitely go see this movie before it's out of theaters.

The Post
I know that The Post seems like your typical Oscar bait movie: Steven Spielberg directed it, Tom Hanks and Meryl Streep star in it, and it's about a little-known historical event, but it's probably the best Steven Spielberg movie to come out in the past five years. The movie does a good job of making the release of the Pentagon Papers understandable to general audiences without reducing the situation to such simple facts that the film loses all of its stakes. As you would expect in any Tom Hanks and Meryl Streep movie, the acting is great; you feel the stress radiating off their characters and Steven Spielberg does a good job of making the audience feel like they're in on the intensity of the scenes. If you're at all interested in any aspect of the movie, go see it. It's definitely worth a watch.

The Shape of Water
The Shape of Water was the complete opposite of Dunkirk for me. I deeply cared about all of the characters and wanted the movie to end on a positive note for them. All of the acting is superb, especially Sally Hawkins, the first actor to be nominated for a non-speaking role since The Artist. Also, the score and cinematography are great: they fit the tone of the movie nicely and set the scene of the 60s really well. I also have to give it props for being a completely original concept for a movie. Sometimes I feel like Hollywood gets in a cycle of solely producing films that are based off of books or real life events. Frankly, the only downside to this movie is that you'll come out angry that Michael Shannon didn't get nominated for Best Supporting Actor. Although I really liked the film, it will probably lose Best Picture to the next movie on this list.

Three Billboards Outside Ebbing, Missouri
Three Billboards Outside Ebbing, Missouri is easily the most topical film to come out this year. It focuses on a mother who's frustrated at the police for not looking into the murder and rape of her daughter. The small town vibe is instantly felt from the first scene of the movie, and all of the  townspeople that you meet have unique personalities that add to the film's persona. Frances McDormand who plays the main character is awesome, but you can't really expect anything less from her. If you're looking for a movie that will spoon feed you the answers as to how we can combat sexual assault, police corruption and every other issue that this movie brings up, don't see it. It's a movie that makes you think about all of these issues and makes you question forgiveness and morality. Although I did like The Shape of Water just a little bit more than this one, I do understand why—especially at this time—it's getting more praise.