Sam's College Essay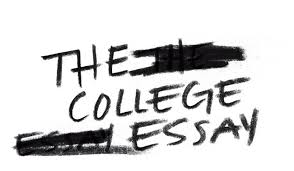 Hang on for a minute...we're trying to find some more stories you might like.
I ease down into the chair beside my desk. Pinned to the wall in front of me are some old drawings, some notes and reminders, and the wifi password. In front of the wall is a bin full of pencils, and on top of that are more papers, a few painted canvases, whatever really fits there. In fact, anywhere that the space would otherwise be bare I have piled various other paintings, sculptures, and old forms, lost in the forgetfulness of time. In the middle of it all I (attempt to) keep a clear workspace to place my sketchbook. It looks cluttered, and I'll be the first to admit that the space is a mess, but this is where I'm at my most creative. Now perched upon my chair, I open up my sketchbook and begin to move a pencil in circular, feathery patterns across the textured paper.
Half an hour passes and I stand up to get a better look at my progress. Sometimes a different point of view completely changes how a piece looks, and this is no exception. The portrait I have sketched out stares at me as I look back.
In a related historical story, The Lion of Gripsholm Castle is perhaps the most infamous example of bad taxidermy in history. Presented as a gift to King Frederick of Sweden in 1731, its hilariously yet shockingly disfigured visage makes it evident that the taxidermist had never actually seen a lion in real life. Four thousand miles removed from Sweden, my portrait leers back at me. Much like the Swedish lion, it looks absolutely terrible. The eyes are too far apart but still crosseyed, the mouth, which was intended to show a coy smile is instead set in a tortured grimace. And the nose, perhaps the most difficult part of a face, is simply entirely wrong in every aspect. Much like the aforementioned taxidermist, one could be forgiven for thinking that I had never seen another human.
This happens more often than I would desire. For every technically excellent painting or sculpture I create there are multiple drawings that would be less wasted in the fireplace. Sometimes there will be long stretches lasting weeks at a time where nothing I produce has any merit whatsoever; a lengthy plateau period where every proportion is wrong, every line is too heavy, and every project is doomed to the careless forgetfulness of time.
Why do I keep trying then, if so much of my effort ends in the garbage?
I keep trying because of those special pieces that don't.
It's because I know that every subpar piece I create only shows me what I'm doing wrong. Those long periods of nothing are immensely frustrating, especially if there is a deadline to be met. What I have found, though, is that if I power through these times, the long plateau of failures behind me results in a gigantic leap of skill that I couldn't have accomplished otherwise without learning from the failures. Indeed, the satisfaction I receive from seeing something I have spent so much time working on easily overwhelms the frustration to the point where my previous difficulties are forgotten. It is the very best feeling in the world to have produced something good, something worthwhile.
Still leaning over the desk, I again look at the bizarre abomination (which looks oddly at home next to the disaster that is the rest of my workbench) and flip to the next page of my sketchbook. Before I continue, I do some cleanup around the workspace, seeking a bit of a fresh start. Only then do I start outlining a new drawing knowing that even if my next attempt does not improve, the worst it can do is bring out more of my mistakes so that I can learn to fix those too.