Find College Advice Here!!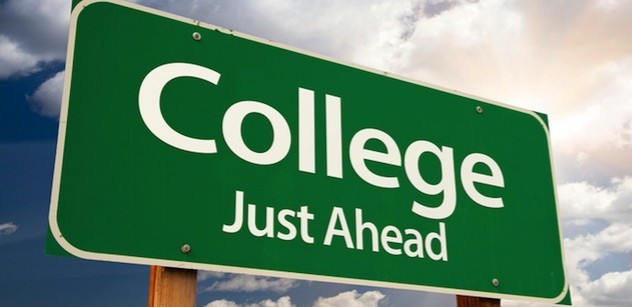 Caroline Morgan, Writer
October 15, 2017
November 1st. November 15th. January 1st. You've probably heard these dates from the members of our senior class on a daily basis. Sometimes, you'll even hear these dates more than five times a day. Being a senior may seem like the finish line of your high school career, but you've got one final stretch before it's over: applying to college.
Ask any one of us and you'll either get an exasperated "I'm not even done with my essay" or simply a "don't even ask," but if you prepare right and follow these do's and don'ts then maybe you'll get through your first semester as a senior unscathed.
DO:
Write your essay early! Getting it done over the summer or even during the first month of school is possible. If you have nothing to do one day, just sit down and at least outline it. The more prepared you are with your essay by September, the better.
DON'T:
Say "I'll just do ______ later." Let's be honest: you'll never get it done later. Ever. If you need to fill out the "Questions" section on the Common App or write up an application that isn't on the Common App, do it. You'll feel so much better once you have at least one section done.
DO:
Schedule a meeting with the school counselor. Ms. Lefebvre is more than willing to help. Plan out what you want to get done in that meeting, and see where it goes from there.
DON'T:
Pick so many colleges because you want as much safety as possible. Pick schools you WANT to go to. You will need safeties and targets and reaches, but still choose those based on what you want in a school. Also, applications cost money, so keep that in mind.
DO:
Check if your schools have your major. They may have programs labeled as "Communications" or something broad like that, so check the school's website and explore more about what they offer.
DON'T:
Put so much on your plate when you're starting senior year. Adding new clubs, sports, or classes just because you want to boost your application is not the best idea this year. Colleges will notice this. Do what you normally do in school, and do your best at it. Quality is better than quantity.
DO:
Get excited! College is a new adventure, and applying is stressful, but always think of the outcome.
DON'T:
Only think of graduation. There's only a few months of school. Enjoy your friends, teachers, and classes as much as you can.
Though I may not have followed my own advice, I've learned down the long road that is the college process that I should have followed it. This advice can apply to some of my fellow seniors but also to the underclassmen. High school goes by fast – somedays I still feel like I just got to Bancroft. Applying to college isn't as stressful as people make it seem. You just have to make the most of it. This process not only helps you discover what you want to do with your life, but also helps you learn more about yourself. My last piece of advice is this: don't ever doubt yourself because you will go to college.