Mr. Ganas and Mr. Irvine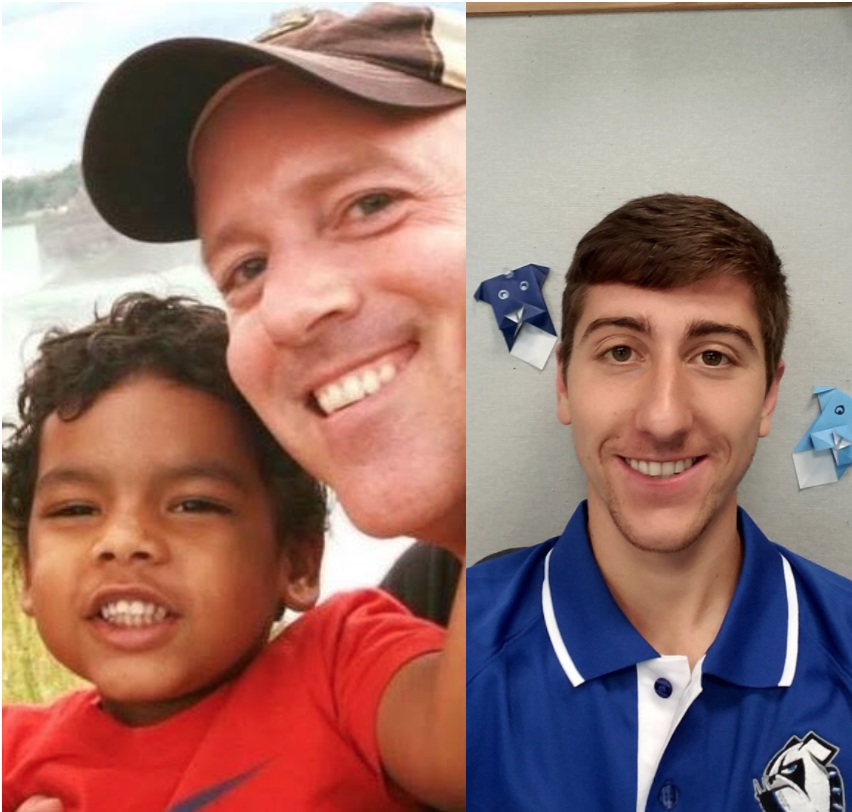 Describe Bancroft in one word:
Mr. Ganas: Confident.
Mr. Irvine: Well-rounded.
What do you find different about Bancroft?
Mr. Ganas: Probably the age range. We have 4-year-olds to 18-year-olds all learning at the same time. I think that's awesome.
Mr. Irvine: Students are encouraged to work on all aspects of themselves. They are given the ability to work on all sorts of things, including athletics and arts and clubs. There's room to focus on all aspects of your personality and education.
What do you do in your free time?
Mr. Ganas: Most of my free time is spent with my five year old son at playgrounds and soccer practice. I like it, though. Personally, I like to hike and kayak and just generally being outside. It's really calming and fun.
Mr. Irvine: Pretty much all of my free time is devoted to Ultimate Frisbee. The team that I play for is called the Boston Ironside, and we are currently the sixth ranked team in the nation. We will be competing in the national championships in a few weeks in Sarasota.
What is your favorite color?
Mr. Ganas: Blue because it's a cool color. Like, I hate being hot.
Mr. Irvine: Forest green because it makes me think of the outdoors.
Do you have any pets?
Mr. Ganas: I have a dog named Short. His age is kind of a mystery, but he's around 12.
Mr. Irvine: I have a cat named Lola; she's around 3 years old, I think.
What is on your bucket list for the school year?
Mr. Ganas: I want to make sure I bring my son to Disney World. I also want him to be able to compete with other kids in the American Ninja Warrior. He's really into that, but the minimum age is six years old. I think I can sneak him in, though.
Mr. Irvine: Well obviously I want to, you know, win the national championship. But another thing I think would be cool is if Bancroft frisbee club could maybe compete once or twice with another school's club. That would be cool.
What do you think will be the theme for Mountain Day?
Mr. Ganas: Despicable Me. Wait, do people not watch that…?
Mr. Irvine: Thor. Thor is cool.