25 Thoughts I Had While Watching the Super Bowl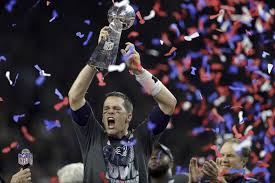 Hang on for a minute...we're trying to find some more stories you might like.
The Pats better win.
Belichick has the best angry face I have ever seen.
These new super bowl commercials better be good.
Because last year's commercials were absolute trash.
I bet twitter is gonna be on FIRE with all the Super Bowl memes.
Ummm, how have the patriots not scored yet?
I love when the camera cuts to Belichick and he's swearing at the refs. What a hero.
I desperately need some good football food right now.
Preferably buff chick dip. Or guac. Or both.
I forgot just how good of a performer Lady Gaga was.
Poker Face was such a jam in middle school–wow, I'm old.
OK HOW ARE THE PATS STILL LOSING THIS BAD???
Legit–this is so bad they need to step this up.
And they sacked Brady again, great.
Belichick looks heated right now.
OK Pats, I see you with those touchdowns.
Annnnnd we have a tie, ladies and gentlemen.
I swear to god we need to win this.
THAT TOUCHDOWN WAS SO CLOSE BUT I'LL TAKE IT.
Awww–the team is so happy right now.
I wonder just how mad Roger Goodell is right now…
Oh no, he's maaaad, and the crowd's booing him. I'm so proud.
How can you even deny that Brady's the GOAT?
I wonder what Gronk's gonna do tonight, legendary.
ROGER THAT.