A Trip Across the Pond: Impact of Travel With Mrs. Buckley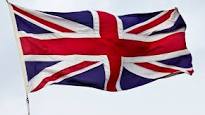 Carmen B., Editor-in-Chief
February 9, 2017
This last week, I had the privilege of talking to Mrs. Buckley about her experience as a student in London. We chatted for over an hour, and here is a bit of what we talked about. I hope you enjoy!
When and where did you travel?
I went to Britain from August 1989 and came home in May 1990. I was mostly in London, because that was where my school was, but my room-mate and I travelled all over – mostly around the British Isles, but we did go to the continent twice. We went to Amsterdam for one long weekend and we went to Paris for another, but most of the time we were within Britain.
Can you tell us a bit more about your time there?
Well, I mean, it was great. My classes were great, we lived right in London, right around the corner from the royal Albert hall. All the museums… I mean, it was just amazing to live in that city and have that opportunity. What is interesting to me now, when I think about it, is I didn't know a soul. I applied for that program by myself, I got on the plane by myself; I didn't know anybody. And, now, I can't even believe I did that, because I was such a shy, introverted kid. And, you know, my roommate Geri and I still keep in touch – thirty years later. I met some really great people over there, and we had a great time, and we got to travel all over the place. It was just amazing.
What is your favorite memory from your time in England (if it's not too hard to pick one!)?
It's really hard! There's so many different funny things that happened to us, and some major learning moments in my life. I just think the whole experience is funny, because I always think of my life now as before my time there and after my time there. So, the whole experience is really a favorite. It would be too hard to isolate one or two instances. Just the travel was fantastic; getting to see all of these cities that I had only ever read about, and I guess standing in some of these big beautiful buildings in Europe that I had always been fascinated by – like Westminster Abbey, the Houses of Parliament, going to Stonehenge, being in Yorkminster – they were all amazing places, and it was really interesting and cool to be there.
Were there any awkward or funny culture clash experiences?
 Well, aside from that guy trying to knock us up the next morning – that was pretty funny (If you remember from the assembly presentation). But as for culture clashes, I don't think so. Everybody was really nice. I guess one funny moment happened the weekend my roommate and I went up to Liverpool. We wanted to go on the Beatles tour, because you can see all the different sites that were made famous in their songs. We went to the Cavern Club, which was where they started, and it was this underground club. It was a crazy night; we were all dancing and then someone accidently head-butted me. My nose was bleeding like crazy, and then we got lost on the way home because we took a detour to see Liverpool cathedral, which is in a tough section of the city. And that Scouse accent is really thick, and these guys came up, and I had blood on my face, and they said "Oh, you spooky little creature!" My roommate and I were like "AHHH" and we ran away. That was definitely an interesting experience.
Did you come back with any particular British traditions or habits?
I kind of had some of the habits already, my grandmother was English, and we were big tea drinkers. But I definitely came back with an affinity for those Digestive Biscuits. With the chocolate? Ooh I like those. The regular ones are good, but the milk chocolate ones are really good. And if I see them in stores I always buy them now. So definitely that. Plus, I always liked British cooking. It always gets a bad rap, because it's supposed to be bland and awful. I'm just going to say this publicly, my mother is the worst cook in America, she's legendary for being so awful. So, the British cooking didn't bother me much – I never found it that bad – and now that I'm older, I do a lot of cooking (it's one of my hobbies). And I cook a lot more British dishes and I bake a lot of scones, and a shepherd's pie, and pasties, and things like that. So, I guess, in addition to drinking gallons of tea 24 hours a day, I also came back with some new British cooking and baking habits.
Were you brave enough to try black pudding? Did you come back with a favorite meal?
I never liked black pudding. Bangers and mash I always loved, and toad in the hole! I've been making that for my kids since they were little, and even now I still do that all the time. I always liked shepherd's pie as well. But black pudding and steak and kidney pie… I'm not a huge fan. And you know what I tried up there that I thought was disgusting (but I also felt like I had to try) was haggis. When we were in Scotland my roommate and I choked it down. But woah, that's bad. One and done? I asked. Definitely.
Do you think this travel experience has had a lasting effect on you?
Totally! I always loved history, particularly British history, again my grandmother was English and my great Uncle was a British historian. Going to those museums and seeing those sites, I always have been in love with European history, and I knew that that was what I wanted to study. I took all my European history courses over there, and now, this 10th grade curriculum is my favorite. When I think about it, I got to write a term paper on Westminster Abbey, and I got to go to the Houses of Parliament (when you could still do that, before all the security stuff) and watch them argue bills. My history of London course let me write a paper on all of the Wren churches in London, and I went on a Wren church walk with my professor. Sir Christopher Wren is the architect that designed St. Paul's cathedral (the most famous of the Wren churches) and he was commissioned by the king to do so after the Great Fire of London in 1666. But anyways, he has a series of lesser churches throughout London, and in my History of London course we went out in the field and we got to go to 10 different Wren churches. We compared their architecture and their history, and how they each had their own twist on the neighborhood they were in. One of them is nicknamed Jimmy Garlic's church, I think its proper name is St. James', but the deal is that when they were building it, one of the workmen supposedly slipped in the cement, and is buried within the cement of the church. So, they call it St. Jimmy's because of him.
Also, Westminster Abbey used to be open free of charge from 6-9 on Wednesday nights and I would spend hours in there researching, and talking to the clergy. It was really an amazing experience, and it made me think that I would want to work in a museum or as a research librarian because I loved research so much. It wasn't until later that I decided to be a teacher.
Did you take anything away from this experience personally?
 I came back a totally different person. I was a country mouse in the big city, and it ended up being such a year of growth for me. Here I am, all alone, in one of the biggest cities in the world, and I knew every tube stop, I knew how to get places, I knew where to go. I became much more of a problem solver, and an advocate for myself, and an adventurer.
The idea of my roommate and I just deciding "Hey, wanna go to Edinburgh for the weekend?" "Yeah, alright we'll figure it out" I would have never done that stuff before. So, for me, it was a growing experience just to get out of my shell and to mature as a person. After this experience, I came back with so much confidence. I feel like now, I can figure things out as I go along, where as for a lot of people I think that would be an apprehensive experience. When you spend a year with a backpack and sleeping in train stations, trying to figure out where you're going with a bunch of friends, it definitely gives you a confidence that you never had before. When I look back, we were very lucky nothing bad ever happened to us, because we were probably in some shady situations, but still it was incredible. Just incredible.
What were the best trips you took while you were there?
I took a trip to Canterbury all by myself. I got on British rails, and got myself to the Canterbury cathedral in this beautiful medieval town. It was right before the holidays, so it was all decorated. And I got to see where Saint Thomas Beckett had been murdered. So, that experience, standing where Beckett was murdered, was definitely a very powerful image for me.
The other one would be when I went to the Anne Frank house while I was in Amsterdam, that was extremely powerful. I'm not somebody that believes in déjà vu or anything like that, but I felt a presence in that house, and it was something like I had never felt before. And it was so moving to be in that museum… I'll never forget that. Of all the places I visited, the Anne Frank house will be the place I will always remember the most. If you ever get the chance to, you should definitely go.