From Bancroft To BU: Advice from a Grad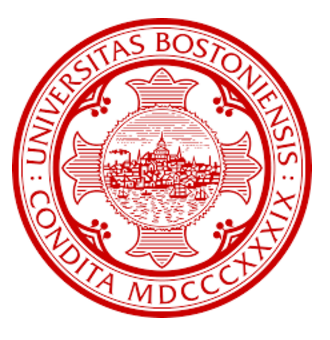 Neelu Mohaghegh, Alumna
April 28, 2016
Hang on for a minute...we're trying to find some more stories you might like.
If there is one piece of advice I can give to any graduating high school student entering the realms of college, it is  never be afraid to explore, never settle and always immerse yourself in what it is you love to do.
My transition from Bancroft to college was one that I did not expect. I remember being so excited to leave high school world behind and enter a new life of independence and to be a part of a much larger community. In the first 3 weeks, the adventures I went on, the people I met and the lifestyle I experienced lived up to the expectations, but then one day, I realized how truly unhappy I was in the courses that I was taking. I had applied to Boston University as a pre-med student to honor the wishes of my parents–I was also unsure myself of what it is that I wanted to do with my life.
I had joined the college radio station in my first semester of school because I felt that it would be fun to continue my interests in music in some way and it was something different from the constant science courses of my day-to-day routine. Every Sunday night for two hours, I was on this show with a group of seniors who had been running the station, The College Blueprint, for 4 years. This became my home. This was where I was happiest and could be me…making playlists, interviewing artists, and critiquing/speaking music. I decided to explore those interests more so I attended concerts in the city, interviewed artists on the show, and finally took my first step into the Questrom School of Business. Walking into that building and meeting the people that I did, hustling and bustling to prove a plan they had in mind and actively engaging in conversation with someone, I knew almost immediately that this was where I was meant to be and that music industry would be the career path I would want to take.
It was not easy telling my parents that I wanted to switch majors, but I was so unhappy that I had to change. I knew I would find passion in this world if I entered it, and I most certainly did. As soon as I received the "ok" from my parents, I did not waste time— I was going to prove to myself that I was meant for this new path. I went to my advisor, rearranged my entire schedule to that of a business student for next semester and joined clubs and organizations where I could cultivate my interests. I continued with WTBU Radio, now running my own show Hotline Kings. I co-founded Boston University's first Music Business Club with a few friends; we find local student artists, manage them, market them, and create gigs for them in order to give students aspiring to be in the music industry a hands-on approach in the field. I am a member of a Professional Business Fraternity, Delta Sigma Pi, where I formed the amazing friendships I have now and learned a lot about professionalism in the business field. Lastly, and probably most significantly, I applied to be the Editor-In-Chief of a national online publication written for the college demographic, Verge Campus. I had no experience or idea of how to be a journalist–I had never posted an article or blog post before, and I had never really thought of doing this kind of work–but I knew that they were affiliated with the music industry and I thought "Why not? Explore." So, I did and landed the position. Since then, my world completely changed. I now manage a team of 15 interns. I am also a Press Manager and attend and cover various concerts and interview many artists. What Verge has taught me was how important it is to be happy. As simple and cliche as that is, it is the truth.
The happiest I am is when I'm doing what I love, obviously. But a lot of people do not understand that or see what actually being "in your element" means. It is not just being good at something or liking to do it here and there, it is about being passionate about it, so much that you'd be willing to squeeze it in at any time of your day no matter how crazy busy your day is or work at it for however long is needed. Why? Because you know that it is your energy source, it is why you are here or how you plan to leave your mark in this world and make your existence real. It is what really counts at the end of the day– to you. Not anyone else– just you. So, know that no matter what happens and whatever someone says, if it feels right to you, then it is right and you will thrive in what you do best— guaranteed. What you should be doing is that activity that showcases the real you to people. I am grateful to every opportunity I have ever gotten these past few years through Verge Campus, through the radio, through my DSP family, and through my friends and family— they have been truly incredible.
So, do not be afraid to venture on in college. I can promise you will not just settle in the course you first chose because you really find yourself here, in this environment of people and life. College is one of the most, if not the most, significant part of your life, where you really get to learn and meet you. Use all of the resources you can, network with people, be true to yourself, hang out with the right crowd of friends, and I promise: you will find your element.
Just do not be afraid to explore.