Really? Kenny G?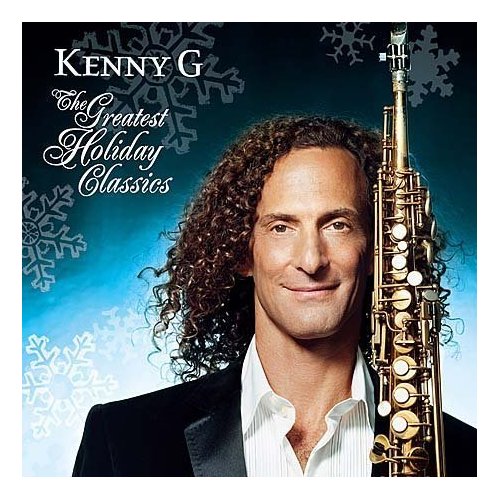 Hang on for a minute...we're trying to find some more stories you might like.
How many different versions of the same song do we really need in this world? I understand that every artist puts their own twist on every song they put out and that everyone has their own tastes in music, but really, do we need six hundred thousand versions of "Let It Snow"? A search for that song in iTunes yields countless results by countless artists. Artists including, but not limited to, Rod Stewart, Boyz II Men, Michael Bublé, Martina McBride, Jessica Simpson, Blake Shelton, Dean Martin, Darius Rucker, Frank Sinatra, Lady Antebellum, and even Kenny G. Really? Kenny G? He doesn't even sing on his version.
Why does every artist need to release the same songs on their holiday album? Why does every single artist even have a holiday album in the first place?  Who has time to listen to all the different versions? How is it even cost effective for artists to release new holiday albums at this point? Every year, we see a few big name artists release a "brand new" holiday album; this year, Darius Rucker, Idina Menzel, and A Capella group Pentatonix are at the top of the list with Ariana Grande releasing a single for the holiday season as well. It's not that I don't love Darius Rucker and it's not that I don't think Idina Menzel, Pentatonix, and Ariana Grande are amazing artists in their own rights, but I'm not going to buy any of these songs, let alone buy the entire albums. Why should I? The music is over 80% recycled songs. And again, I have great respect for all of these artists, but I doubt any of them will put on such a spectacular rendition of "Winter Wonderland" that I will feel the need to spend $1.29 to listen to the song over and over again for one month and then delete it off my phone for the remaining eleven months.
Besides, I'm already forced listen to the original version of a majority of the songs on their albums seventeen times a day while I'm in the car. Or when I go to the store. Or when I go out to eat. Or when I'm out in public anywhere during the entire month of December. For me, the classic versions of classic holiday songs more than suffice. I grew up with those songs, those songs bring back memories. There's a reason that when most radio stations play holiday music, they play the classic versions. They're nostalgic for pretty much everyone. For whatever reason, hearing Darius Rucker's southern twang on the song "Baby, It's Cold Outside" just doesn't bring back childhood memories of putting up lights, building snowmen, and drinking hot cocoa by the fire. Personally, I have all the holiday music I need; I don't want to hear thirty different versions of the same fifteen songs. I want my classic songs to stay classic. So artists, I ask you to save yourselves the time and energy of recording these "new" holiday albums. Spend that time with your family, with your kids. But if you really feel like you have to record one of these albums, could you at least release some original songs on them?